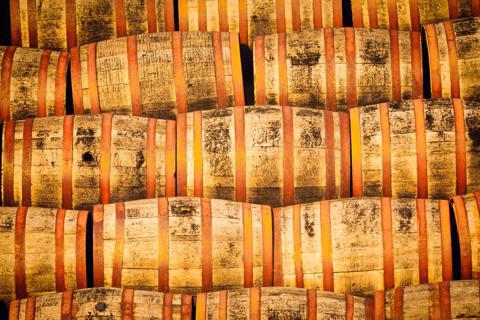 Located just north of Scotland's Central Belt on the road to Perth is the Tullibardine Distillery. Opened post-war in 1949 it was built to make fillings for various blends and had an unremarkable first 40 years. In 1994 it was unfortunately mothballed until 2003. It was then under new ownership that the focus shifted to releasing Single Malt expressions. The new owners discovered that the cask policy that had occurred previously left a lot to be desired with mainly tired old casks. After an extensive re-casking operation Tullibardine was back in business. Since 2006 numerous cask finish expressions have been released using Port, Marsala, Sauternes, Madeira, Moscatel, Burgundy as well as Sherry.
Interestingly a vintage series was also released which included a 40-year and a very rare 60-year expression. The bottle repackaging also looks fantastic which has only added to the credibility of the distillery. For the liquid they produce about three million litres per year with a 55 hour fermentation time. The style is generally quite sweet and floral, arguably more reminiscent of a gentle Speyside rather than a big bold and spicy highlander. The excellent news for investors is that it is remarkably good value still. Certainly worth adding to any portfolio.
Fact File
Name: Tullibardine 
Founded: 1949 
Region: Highlands 
Owner: Terrior Distillers  
Capacity: 3m litres 
Stills: 4 
Fermentation: 55-60 hours 
Peated/Unpeated: Unpeated 
Casks Used: Bourbon, sherry, wine and Madeira. 
Current Sales: N/A 
Recent significant awards: 2018 IWSC Gold medal for 225 Sauternes Finish, Silver Medal for 228 Burgundy Finish. 
Independent bottlings: Around 600  Core Range: Sovereign NAS, 15, 20, 25. 
To find out more about purchasing Tullibardine Whisky, contact The Masters today!
Find out about how to buy a barrel of whisky or sell a whisky cask and general whisky investment.