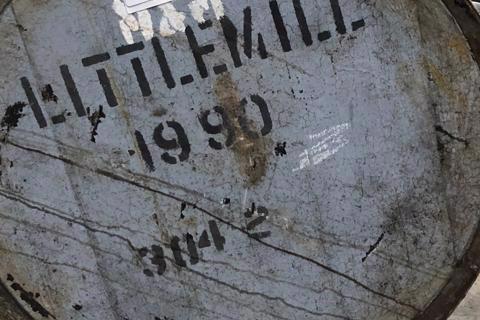 It is always a touch poignant writing about lost distilleries that were forced to close through no fault of their own. Sometimes the economic ill winds blow across the landscape and there is no escaping them for certain businesses. This was the fate of distilleries like Port Ellen, Brora, Rosebank, and Littlemill during the 1980s recession. Casks from these distilleries have now become increasingly rare and incredibly sought-after. Littlemill Distillery did have a brief renaissance after its initial 1984 closure when under new ownership the stills were fired up again in 1989, but alas by 1994 the distillery fell silent forever. We at Cask Trade are very excited to announce that a 1990 Littlemill Hogshead has arrived on our stock list.
Before we go into the details of this unique, exceptional offering, we think we should delve into the history of this famous, silent distillery. Littlemill Distillery was established in 1773 on the banks of the River Clyde just north of Glasgow, and close to Loch Lomond. Two brothers George and Archibald Buchanan already owned a successful brewery but had designs on creating something a little more potent and interesting. So, on November 2nd, 1773, King George III granted them one of the first legal licenses to distil whisky. For the next 220 years, the distillery stayed in operation until its closure. Littlemill Distillery has played a significant role in the history of Scotch whisky production.
In 1931 the then-owner Duncan Thomas (an American entrepreneur and chemist) created a new type of highly-effective Saladin Box for malting. Thomas also installed the first hybrid stills which were essentially a pot still body with tall, rectifying columns that were able to produce a number of different styles of single malt. Up until its dying days, Littlemill Distillery continued to innovate and was known for making the most exceptional Lowland whisky with a great depth of character. Their water source came from the Kilpatrick Hills, the peat from Stornoway, and their barley from Perthshire to create what the distillery described as a beautiful 'summer whisky'.
When tasting Littlemill, expect characteristics of vanilla and floral notes on the nose, opening up to honey and fudge on the palate, intermingled with pear drops and crisp apple. If you are fortunate enough to taste Littlemill you'll be perplexed how such a sublime, delicious whisky was allowed to go out of production.
The cask we are offering has recently undergone a regauged health check and is currently sitting at 46.4% ABV. An opportunity to own one of the last casks from one of the great, silent distilleries. This cask is now perfectly matured and now ready for bottling.
Fact File
Littlemill 31-year
Distilled: 16/10/1990
Cask Type: Hogshead
ABV: 45.6%
Regauged 09/12/90
LOA: 53.9
Est bottles: 169
To find out more about casks we have in stock, contact The Masters today!
Find out about how to buy a barrel of whisky or sell a whisky cask and general whisky investment.