INTRODUCTION Today the global marketplace is dominated by Scotch Whisky. Powerhouse blends like Johnnie Walker, Chivas Regal & Ballantine's can be found widely distributed in every country in the world. Even where it is highly illegal to drink alcohol! Single Malt whisky sales are on a steep trajectory upward which is sure to continue when the pandemic is over. However, it wasn't always this way. In this article, we're going to explore the past and present to help give you a clear vision of the future and what our advice would be moving forward.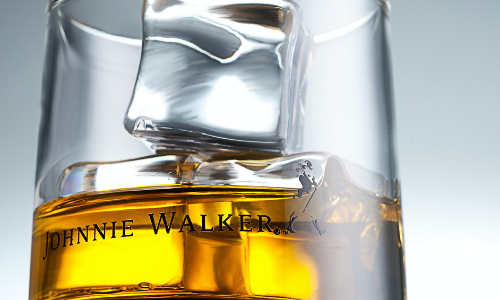 EARLY TURBULENT BEGINNINGS LEADING TO THE FIRST GOLDEN AGE
Where to start? Well both the Scots & Irish lay claim to being the first to distil whisk(e)y. There is actually evidence on both sides. However, it is very clear that by the 1500s both countries were involved in widespread illegal home distilling. The fiery liquid being produced was being drunk neat and unaged. Over in Ireland which was under British rule new laws were passed. This made it illegal to distil any spirit without a license.
Most Irish laughed at this because, beyond the large ditch (known as The Pale) which surrounds the land around Dublin, these laws were ignored. This is where the famous saying 'beyond the pale' comes from! The British though continued to pass their laws as they gained more firm control over the country. In 1661 the first heavy taxation was imposed on Irish whiskey. However, despite this production continued to expand, most of which was illegal. It wasn't until the late 1700s that things really started to move in a positive direction in terms of quality. The invention of the steam engine and the industrial revolution really transformed the industry. But just when the future was looking bright, heavy taxation stopped it in its tracks and drove production underground again.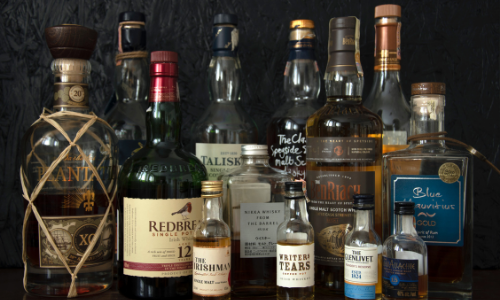 However, in 1823 in both Scotland & Ireland, the tax laws were changed for the better. Fed up with the huge amounts of tax-free illegal distilling occurring, and the cost of having an army of excise men to track them down, one of our most enlightened Chancellors of the Exchequer transformed the distilling industry for the better. Enter Sir Robert Peel who did something truly remarkable... He massively lowered the tax on distilling to encourage the industry to go legal and ultimately raise a lot more revenue! This is exactly what happened as in just 12 years legal distilleries in Ireland went from '32 to '93.
Although again just when it looked like it was coming up Irish, there were huge problems with the potato famine. Additionally, there was a lot of fraud, counterfeit whiskey, and a severe lack of regulation hurting progress. Another surprising twist in the fortunes of Irish Whiskey occurred in the late 1870/80s. The phylloxera epidemic wiped out the French vineyards. Consequently, the dominant spirit of French Brandy was almost impossible to find, but the people had to drink something. Irish whiskey stepped forward and in a short space of time production quadrupled.
This was a true golden era for Irish whiskey as it totally dominated the global market. It was also helped by the invention of the railways and the huge expansion of the British Empire. Plus, fuelled by the quickly expanding US market. Luck was well and truly smiling on the Irish and the number of distilleries ballooned to over 200! Although it couldn't last…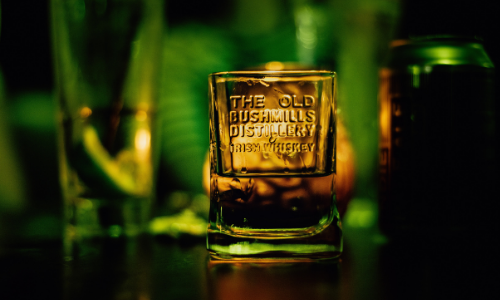 THE FALL By 1914 it was all starting to unravel. World War 1 had just started and grain was being diverted for food production. This happened just as the German submarines had surrounded the British Isles. Then in 1916, the Irish started their war of independence which whilst ultimately successful, meant that Irish whiskey was effectively cut off from the very profitable British Empire market. If that wasn't enough our American cousins introduced prohibition in 1919. The canny Scots immediately started to facilitate a huge smuggling operation through the British colonies of Canada. This also included the Bahamas, in order for the whisky to reach American consumers. The Irish were blocked from this route. To make matters even worse, the illegal bathtub distillers started to make fake rotgut whiskey. They called it Irish for the simple reason that Irish whiskey used to sell for a higher price than Scotch. This though absolutely ruined the reputation of Irish whiskey whilst Scotch whiskey was being enhanced. It got worse...
In the Irish home market, the abstinence movement was gaining great traction through the Church. Many Irish were encouraged to 'take the pledge' and give up alcohol. Therefore in a few short years, Irish whiskey lost the US market, the British Empire market, and their own domestic market. The number of distilleries quickly went from 200 down to three! Things remained bleak for many years. Even when prohibition was finally over in 1933 the world then fell into a huge global depression. This was then followed by World War II. It wasn't until 1966 that the first seeds of recovery started to occur.
THE RISE In 1966 the three surviving distilleries (Jameson, Powers, Cork) in the South decided to pool resources and form the company Irish Distillers Ltd. A few years later they were joined by the only distillery in the North (Bushmills). However, the new company wasn't that successful. They were eventually taken over by the French group Pernod Ricard with Bushmills going to British company Diageo in 2005. The huge global reach and marketing resources of these two companies then started the recovery. The main driving force has been the Jameson brand. By the mid-1990s sales globally had reached a very impressive 500,000 cases.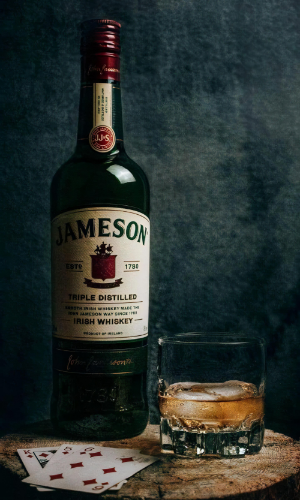 Today this has risen to 7.5 million! The interest in Irish whiskey has just exploded and with that more and more premium, older expressions have been released. The Irish Pot Still whiskies are now seen in terms of quality as the equivalent of Scottish Single Malt. The success of Redbreast, Midleton, The Spot Whiskies, Powers John's Lane, Bushmills, Tullamore Dew, Teeling, Writer's Tears, Connemara, West Cork… the list goes on.
FUTURE OPPORTUNITIES
For investors, this is a very exciting time to look at getting into Irish Whiskey. These are the reasons why the future looks very bright….
History/Heritage – Irish Whiskey has an abundance of this (as you've just read) which today's consumers hold great importance to. It's also a marketeer's dream to have something genuine to promote.

Quality – All the raw ingredients, distilling knowledge, and climatic conditions which make Scotch Whisky so special are also equally present in Ireland. The whiskey the Irish are making is very, very good.

Investment – Huge telephone numbers of investment are going into building new distilleries, upgrading facilities and the promotion of various brands. This doesn't happen if all these very successful companies are not confident of future opportunities. Currently, there are four large established distilleries, nine new ones up and running with a further 22 being built.

Shortages – Demand is outstripping supply with aged whisky. Independent bottlings are still relatively thin on the ground so with 1500 Independent Bottling companies desperate for good quality Irish whiskey there will always be an exit strategy for any investor.

The US Advantage – The Americans love Scotch Whisky but they are almost obsessed with Irish Whiskey. Starved of supply and quality for close to 100 years our American friends cannot buy enough Irish Whiskey it seems. This is certainly fuelled by the huge Irish American population and the US is by far the most important spirits market in the world.

Global Trends – Irish Whiskey is very strong in the US and a few other markets but there is so much untapped potential around the world especially in Asia and South America. There is no reason why Irish whiskey can't carve out its own chunk of every market where Scotch whisky does well.
CONCLUSION Of course, everything comes down to price and value. Therefore look for a distillery that is already proven to make great quality whiskey, has established successful brands, but still has good value for investors - this would be the safe investment play here. One distillery springs to mind… Cooley (of which we have on our current stock list in the forms of Single Malt and Single Grain!). For more info on the Irish Whiskey we have in stock and other casks on our stock list, click here (you must be registered on our website and logged into your account to view it).