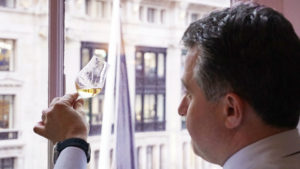 Whisky is a top-performing luxury investment and far outstrips the more established alternative asset investments such as art, wine and cars.
Each cask is unique and only a limited number are available. No two casks will ever be the same.
Time is on your side as whisky only matures in the cask. The more mature it gets the more valuable it becomes.
There is no index or quoted market for whisky casks as each one is different.
Cask Trade provides Complete transparency; we buy each cask first and all the paperwork, location and health of the cask is verified before it ever makes it onto the stock list.
Trusted marketplace - Buyers can take Cask Trade's WOWGR number, go to the warehouse and confirm the cask exists. Bonded warehouses check-in each cask and perform a 'dip' test to measure the level of alcohol. Every year, they are required to report to HMRC how many casks they have and the level of alcohol. Casks cannot be faked or fabricated.
Casks are safer than storing bottles, so the only thing stealing your whisky is the angels!
Whisky is a delicious asset and casks are a physical, tangible asset that you own. You can sample them, trade them or even bottle them!
Investment Realisation: Cask Trade's multiple exit strategies and global client base ensures a hassle-free exit from your investment.
Cask Trade will arrange for clients to receive samples of their whiskies and visit their barrels(s), upon request, wherever possible.