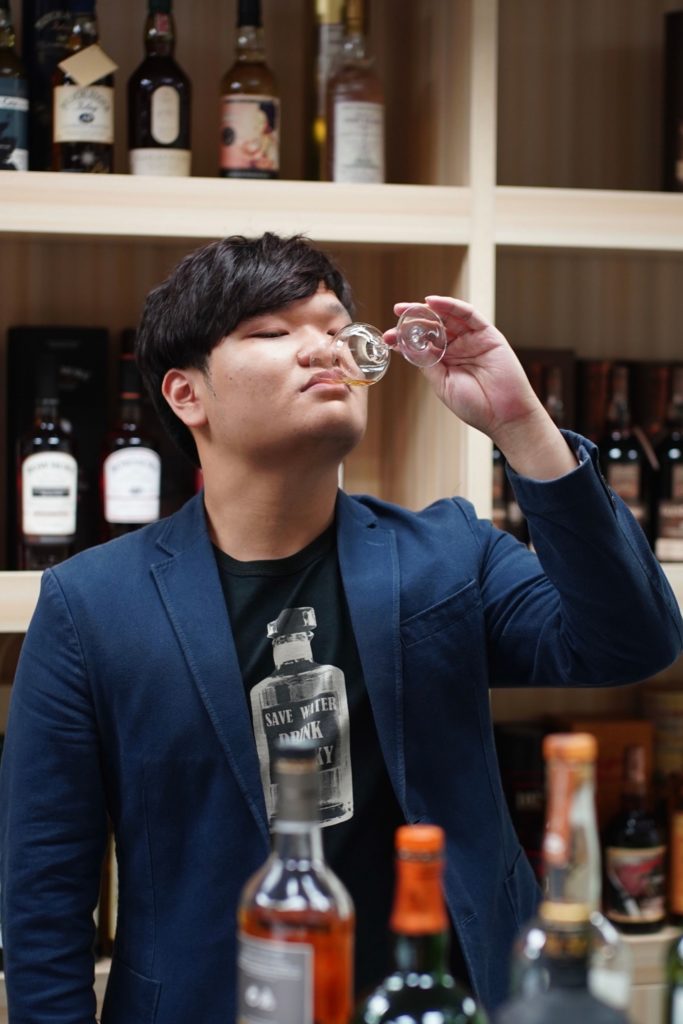 The Balvenie bottled by Robert Watson, Imported by Intertrade, 1975/1985 "Overproof" From time to time John Wong, who's heading up our newly-opened Hong Kong office as Director of Sales, will share with you whisky lovers about drams he has at the office. We definitely do not promote worktime drinking – except when drinking is part of the job...! "What? A Balvenie indie bottling?" – This may be the first thought in your mind for our veteran whisky lovers. It is indeed uncommon for you to spot an independent bottling carrying the Balvenie name now. Things were a little bit different back then. This is a 10-year-old Balvenie "direct from the cask" distilled in 1975, bottled at 57.5% ABV. Ironically, this old bottle seems to fit the checkboxes for a modern-day whisky lover. "High strength", "big name", "straight from the cask" … Sometimes I do wonder, since when have the drinkers become so fascinated about certain "keywords", and why? I honestly think there is no correct answer, but one undeniable fact is the advancement in information technology. This has certainly promoted transparency in the whisky business. Whisky lovers around the world can now easily discuss and share information on almost everything about whisky. From new releases and distillery announcements to ultra geeky debates about production methods, or even insider stories. Transparency is essential to cask trading as well. After all, you would want to know as much as possible about what you are buying, sampling, or even bottling!
So, for the sake of transparency, it's time to break the sad news. Today the Balvenie cask is like a unicorn – how great would it be, if you could see one yourself, right? Fortunately, that is not the end of the story. There are teaspooned casks available on the market from time to time that are believed to have a considerable amount of Balvenie liquid in it. Also, a rising star in the bottling world, Aldunie, shares some of those Balvenie genes! Aldunie is the teaspooned blended malt from Kininvie Distillery. It is at the same site as Balvenie and Glenfiddich (they all belong to William Grant & Sons). The mashing and malting of Kininvie takes place within Balvenie distillery. The Aldunie liquid carries the classic light and fresh Speyside character. You can often detect notes of honeysuckle, pears, and red apples!
Enough talking, let's get back to the whisky: The nose is so vibrant and powerful – even after almost 40 years in glass! The bottle ageing polished the high strength liquid. There is no alcohol attack, instead it is full of pears, stewed apples, and dry hay. With time, it gives pecan pie and dried pineapples. The palate is explosive with candied stem ginger, green apples, and other yellow fruits. With a long and almost everlasting finish! This is the ideal whisky for both veterans and modern-day whisky lovers alike.
To find out more about John and our new Hong Kong office and offerings, get in touch today.