This week's focus is on Sir Robert Hamilton Bruce Lockhart and Balmenach Distillery. Calling Sir Robert a 'legend' is actually selling him somewhat short. He was at various times in his life a diplomat, a journalist, an MI6 spy, a best-selling novelist, and a professional footballer. Besides this, he still found the time to write one of the greatest whisky books of all time – Scotch: The Whisky of Scotland in Fact and Story (1951). His great-grandfather James Macgregor founded the Balmenach distillery in 1897 and it was always a place close to his heart.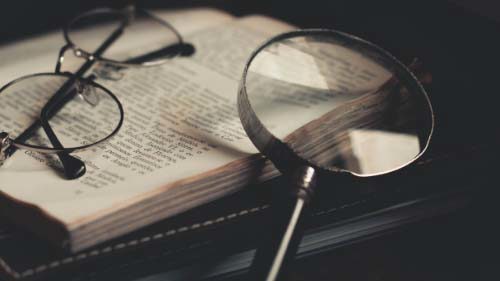 The Early Years - Subterfuge, Plots, and Intrigue Born into an upper-middle-class family in Fife he attended the famous private boarding school Fettes in Edinburgh. His younger brother joined the military and eventually became the last commanding general of the British Army in India. However, the regimented life was not for him, and at age 21 he went out to Malaya to work on his uncle's rubber plantation. Falling in love with the beautiful daughter of a local prince wasn't the smartest move and three years later he had to be smuggled out of the country, desperately ill, with rumours circulating that he had in fact been poisoned. After recovering, he next joined the British Foreign Service and was posted to Moscow in 1912. By the time of the revolution in 1917, he had risen to the senior position of Consul-General. After the communists had taken control in 1918, he started work for MI6 at the behest of British PM Lloyd George. He then became heavily involved in much subterfuge, plots, and intrigue. His mistress was the famous suspected Russian double agent Moura Budberg, and in the middle of all the chaos and purges, Lockhart was arrested for trying to assassinate none other than Lenin himself. Things certainly looked very bleak for a while as he was sentenced to death. However, lady luck fortuitously stepped in, and he was exchanged for a valuable Russian spy. The popular 80s TV show 'Reilly Ace of Spies' was partly based on his exploits! The book 'Ace of Spies' was written by his son.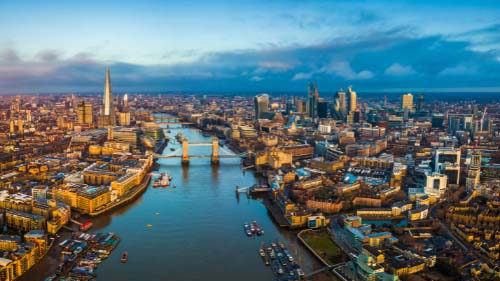 Diary of a Londoner After his escape from Moscow, a career in the banking sector followed before boredom crept in and Lockhart started working as a journalist for London's Evening Standard. Writing the 'Londoners Diary' column seemed to consist of him living a life of complete drunken debauchery and then sharing it the next day with the paper's readers. World War II saw Lockhart moving into a new field, this time working for the Political Warfare Executive, whose main aim was the promotion of propaganda to damage the enemy's morale. In the Post-war era, he was able to focus on his final career as an author having numerous novels and biographies published. One of his true passions in life was Scotch whisky and by his own account, he imbibed far too much of it during his life. His book on Scotch whisky took him to the four corners of his homeland, visiting every distillery and documenting their operation and their historical journey to the then-present day. Lockhart saved his finest prose for describing his beloved Balmenach distillery and his family's involvement in its creation and running of the operation.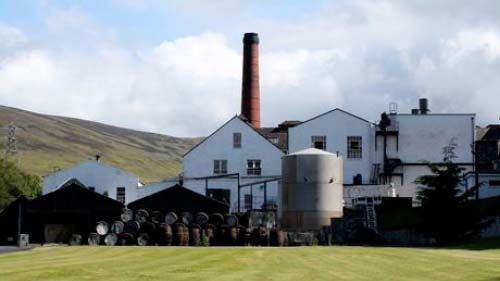 A Short Summary of Balmenach Distillery  Balmenach distillery whisky is regularly described as an 'old school' whisky. In terms of style, it is a very close cousin to fellow Speysiders, Mortlach and Benrinnes, in that it is full-bodied, rich, and meaty. This malt is so highly-prized by the blenders that owners Inver House haven't released any official bottlings in their 24 years of ownership. For single malt enthusiasts, their only option is to find one of the relatively rare Independent Bottlings available. This now unusual style is created from long fermentation, with small stills that run quickly with the vapour condensing in the old traditional worm tubs. The result is a slow-maturing new-make that adds real character and substance to blends.  Fermentation is 56 to 100 hours with three pairs of stills operating and a production capacity of 2.9 million litres. We completely understand Lockhart's love and fascination with this wonderful distillery. To this day there are still many single malts that haven't been marketed and promoted heavily because their current commercial value lies in being the foundation and heart of various blended whisky brands. The quality of the whisky they produce though is very high. Balmenach is a sleeping giant which is certainly undervalued right now.
What is the potential for growth?
This old-fashioned single malt is one of Speyside's hidden gems. Our 2011 casks are exceptionally healthy, having been regauged this year, so would work equally well for a short, medium or long-term hold.
There is clearly a demand for the liquid with reputable independent bottlers like Cadenhead's, Signatory, Douglas Laing, and That Boutique-y Whisky Company bottling single casks ranging from eight years old to 28 years old. Balmenach has a growing audience and its value will only increase in time as the whisky matures and increases in rarity.
To find out more about purchasing Scotch Whisky casks, contact the Cask Whisky Masters today. Keep up to date by following us on socials: Instagram, Twitter, Facebook, LinkedIn, YouTube.