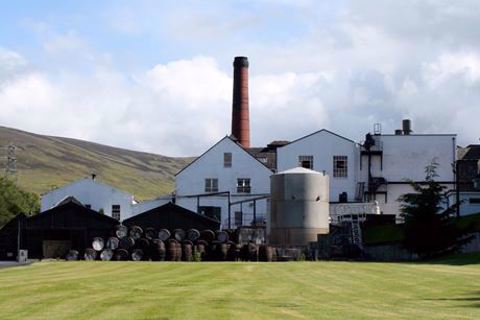 Balmenach Distillery (Translation – The Middle Farm) lies in the southern part of Speyside in a remote location inside the Cairngorm National Park. If you find this distillery by accident, then it's safe to say that you are lost! First opened in 1824, it is remarkable that with nearly 200 years of history, there have been virtually no bottlings from this distillery and outside of the whisky enthusiast world, nobody has ever heard of it. This begs the question, why? The answer is in fact very simple and quite obvious – Balmenach is one of the most sought-after Single Malts for the blending houses.
These types of rare malts are known as top dressing malts and they will lift the flavour in virtually any blend you add them to. Blended whisky still accounts for over 85% of the global market and while this is still the case, it's hard to envisage much of this wonderful whisky ever becoming available.  The production consists of a very long fermentation using small stills and a worm tub condenser. This is a very 'old school' style of whisky making, which produces a very meaty style, similar to Mortlach and Benrinnes.
Since 2001, ownership has been in the hands of Inver House, which has only launched several very limited-edition 27-year & 28-year-olds.  For investors, this is a distillery that will offer you great exit strategy opportunities. Firstly, the whisky ages very well, especially in sherry casks. Combined with the rarity of any kind of official bottlings means that the Independent Bottlers will be very interested when you decide to sell. The demand for these casks is high and the supply is low, therefore basic market forces will make this a very savvy investment indeed.   
Fact File
Name:  Balmenach 
Founded: 1824 
Region: Speyside 
Owners: Inver House 
Capacity: 2.8m litres 
Stills: 6 
Fermentation: 56 – 90 hours 
Peated/Unpeated: Unpeated 
Casks Used: Bourbon & Sherry 
Current Sales: N/A 
Recent significant awards: None entered 
Independent bottlings: Around 500 
Core Range: N/A
To find out more about purchasing Balmenach Distillery casks, contact The Masters today!
Find out about how to buy a barrel of whisky or sell a whisky cask and general whisky investment.