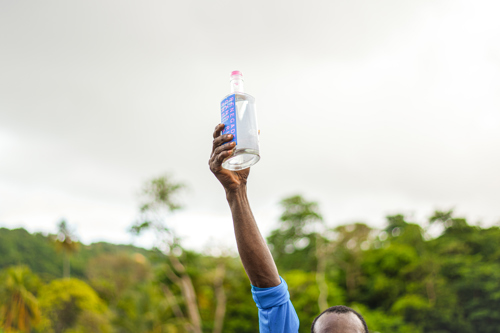 We are extremely excited to announce our partnership with the pioneering rum powerhouse, Renegade Rum! We have an exclusive agreement for the sale of rum casks from the Renegade Distillery for the next three years.
Renegade Rum distillery is the latest ground-breaking terroir-driven project by iconoclastic genius Mark Reynier. Starting out on the west coast of Scotland, he bought the then rundown Bruichladdich distillery and completely transformed its fortunes by using locally grown barley and improved distillation techniques. Now he has turned his attention to the rum industry… Reynier started out with the ambition of making a rum as interesting, serious and complex as a great single malt whisky. The result is the Renegade Rum Distillery in Grenada.
After much research, Grenada was discovered to be the perfect location for growing sugar cane. By growing several types of sugar cane they have created up to 70 completely unique terroirs, which - when milled & distilled individually, have the potential to create countless distinct distillates. This is completely ground-breaking and the first for the rum industry.
The casks are new-make rum, filled into a variety of delicious woods including Oak (ex-wine casks) and American Oak.
Interested to Buy a Barrel of Rum? Head to our microsite to find out more…