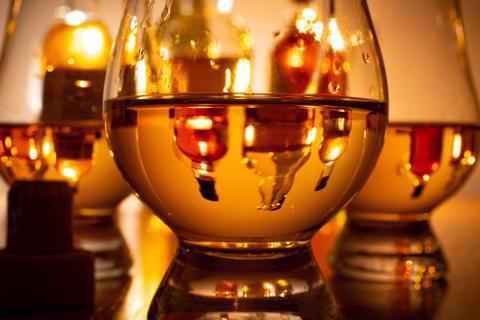 The Whitlaw Hills sit behind the famous Highland Park Distillery and therefore the name Whitlaw is regularly used as a pseudonym for the brand. This is a rare opportunity to own a cask from a top-tier distillery whose popularity has just exploded in the last 30 years. The peat in the Orkneys is very different from the mainland and is composed of moss and heather, which produces more of a light smoke interwoven with aromatic and fragrant notes.
Whitlaw Distillery's style is a sweet, honeyed, and spicy malt that can be quite fruity with a long slightly smoky finish. This whisky is truly delicious.  Highland Park's early history is shrouded in mystery and there are conflicting opinions as to when it first opened, however, it is clear that by the latter half of the 19th Century the distillery was thriving, producing fillings for blends. It may surprise many that the first single malt bottling didn't appear until the late 1970s but ever since then the distillery has gone from strength to strength.
It's safe to say that after the mythical cult of Ardbeg, Highland Park would come in a close second within the community. The marketing has certainly played a part in this, being cleverly themed on Norse gods and Vikings with a strong dose of Orcadian folklore thrown in for good measure.  From an investment perspective, a Whitlaw Distillery cask is a very welcome addition to any portfolio, assuming the price is acceptable.
To find out more about purchasing Whitlaw casks, contact The Masters today!
Find out about how to buy a barrel of whisky or sell a whisky cask and general whisky investment.