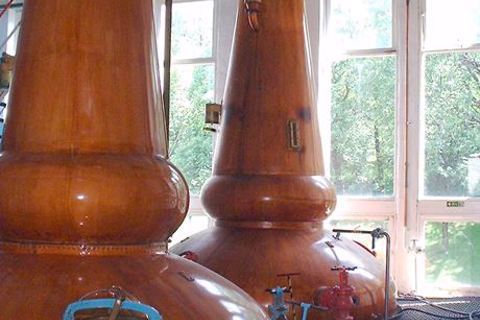 Tomintoul Distillery is a relative newcomer, having opened in 1965. It is located in the highest village in the Highlands just on the edge of the Cairngorm Mountains with its closest neighbour being The Glenlivet distillery. In 1990 Robert Fleming became their Master Distiller and is still there to this day over 30 years later. He has certainly been instrumental in the rise of this distillery. In 2000 Angus Dundee Distillers bought the distillery and an impressive core range of 10, 14, 16, 18, 21, and 25-year-old Whiskies have been released as well as many limited edition cask finishes including the delicious 15-year port wood finish.
It's clear that the liquid is very versatile and ages well at all ages in all different types of casks. This bodes well for any investor as it will give a lot of flexibility for any exit strategy. Currently distillery capacity is at 3.3 million litres. They produce a small amount of peated malt but most fits into that classic Speyside style. We find Tomintoul to be a medium-bodied malt that is quite sweet and fruity with plenty of pineapple, cheesecake and peaches as an example of their 14-year expression.
It is clear that the 30-year tenure of Robert Fleming has certainly steered the distillery in the right direction and laid down strong foundations for the future of Tomintoul Distillery. The casks right now are very good value for money.
Fact File
Name: Tomintoul 
Founded: 1965 
Region: Speyside 
Owner: Angus Dundee 
Capacity: 3.3m litres 
Stills: 4 
Fermentation: 54-60 hours  
Peated/Unpeated: Unpeated with a few batches each year of heavily peated. 
Casks Used: Bourbon, sherry and port. 
Current Sales: N/A 
Recent significant awards: 2021 ISC Gold Medal Tomintoul 16yr, 2021 World Whisky Awards Gold Medal Tomintoul 1973. 
Independent bottlings: Around 400 
Core Range: Tlath NAS, 10, 14, 16, 18, 21, 25 + a 12 yr oloroso finish and a 15-year port cask finish.
To find out more about purchasing Tomintoul casks, contact The Masters today!
Find out about how to buy a barrel of whisky or sell a whisky cask and general whisky investment.