Glenlivet Distillery opened in 1824 when George Smith, a local farmer and former illicit distiller, took out the first legal license after the change in the law. Before this date, most malt whiskies were distilled illegally, thanks to draconian government tax laws on whisky production. Many Scots refused to pay the tax, so they hid away from the prying eyes of the excisemen, in areas of Scotland like Speyside and in particular the Glenlivet valley.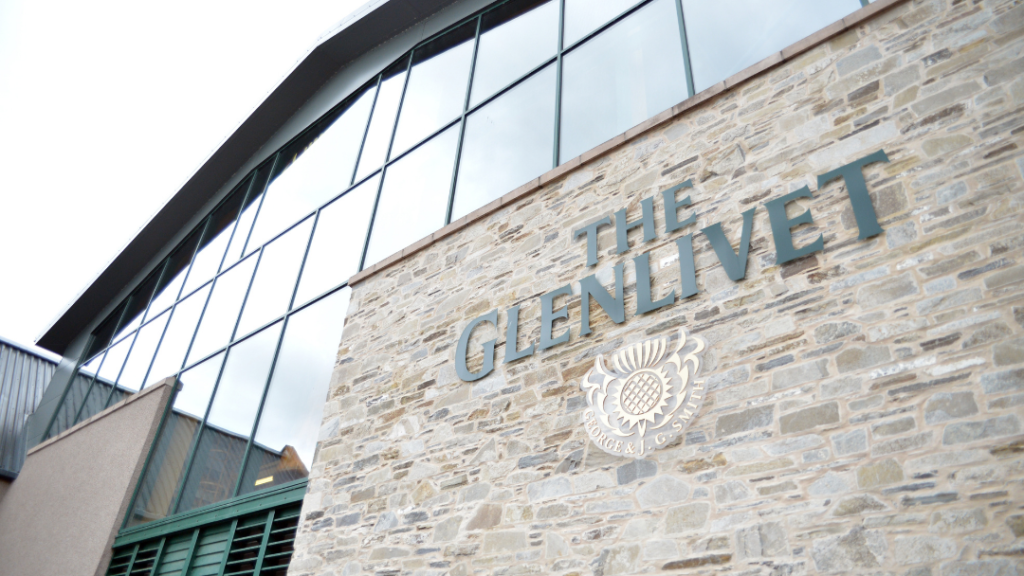 Illegal Beginnings
It was estimated that over 200 illegal stills were operating at any one time in the valley because it was the perfect place to make whisky. They had barley, peat, and water all close by and most important of all, only one pathway into the valley. This meant that they could use the hills above as lookouts so the excisemen could be spotted a long way off, which helped them evade capture. The illegal Glenlivet valley whisky forged a great reputation around Scotland and one theory to this was that, as it was made in such a remote area, that it had to be stored in small oak casks called 'ankers' before it could be transported south, to be sold and traded. During this time, the whisky was exposed to the positive effects of the cask (which wasn't really understood at that time), so the whisky tasted smoother and had more flavour. In 1822 the famous visit of King George IV to Edinburgh occurred and incredibly the King asked to try the highly-illegal Glenlivet whisky. After much denial of its existence, a local judge was persuaded to relinquish his prized possession and the King was suitably impressed.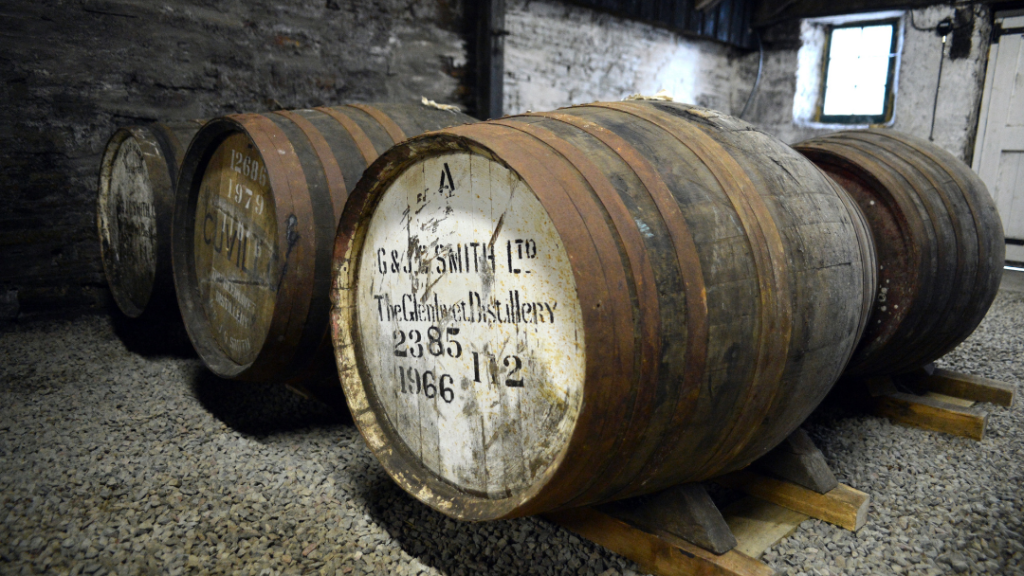 The Royal Approval 
Now, this is where history gets a bit murky, but there is evidence that the King lobbied the then-Chancellor of the Exchequer (Sir Robert Peel), to improve the plight of the Scottish distillers. The following year the taxation was massively reduced, to encourage the industry to go legal. George Smith took advantage of this, but it was a very courageous move, as his fellow illegal distillers in the valley felt he was bringing the authorities into their secret lair and thus ending their livelihoods. He had to have an armed guard outside his distillery 24/7 and protect himself with a couple of pistols, which he carried with him constantly. Many new legal distilleries were burnt down in this time, but Glenlivet Distillery survived and things settled down after a few years.   George Smith was certainly a pioneer and he developed a new pair of tall lantern-shaped stills, which produced a spirit that was floral, sweet, and fruity. This new, official Glenlivet whisky built upon the previous illegal reputation and soon became the most sought-after in Scotland. Demand outstripped supply and it used to sell for at least double any other whisky at that time. George Smith's Edinburgh agent Andrew Usher used Glenlivet in the first-ever marketed blended whisky, Usher's OVG (old vatted Glenlivet)!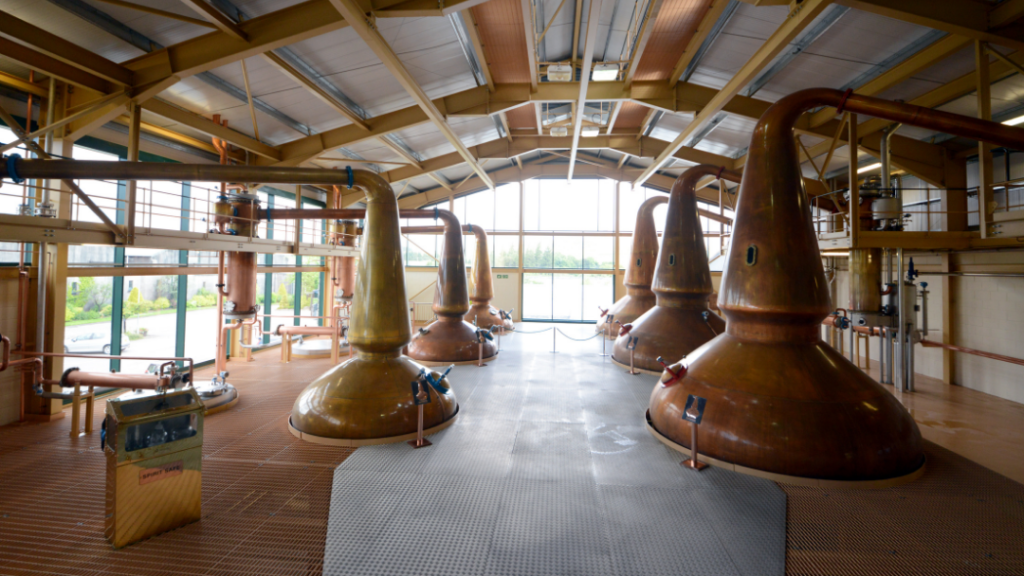 Another interesting occurrence at that time was that the many distilleries emerging in the area we now call Speyside, also called their whisky 'Glenlivet', trading in on George Smith's distillery (even though they were actually nowhere near the valley itself). At one point, 27 distilleries called their whisky 'Glenlivet', including famous names like Macallan, Aberlour and Cragganmore. Eventually, it was left to the son, John Gordon Smith, to take the other distilleries to court, in a very famous 1880 London legal case. The court ruling was that only one distillery was allowed to solely call itself 'The Glenlivet' - the other distilleries could still use the name, but only as a suffix with their own name. Therefore, as an example, Macallan went from calling their whisky 'Glenlivet' to 'Macallan Glenlivet' and this continued until the 1980s, when every distillery then just went with their own name.
The US Market
We thought it pertinent to mention Glenlivet Distillery's huge popularity in the all-important US market. In 1933, after the end of prohibition, the distillery owner Captain Bill Smith-Grant MC travelled out to America, to see if he could win any contracts for his whisky. He did, and one famous contract he won was that of the Glenlivet 12-year, which would go on to become the exclusive whisky on the luxury Pullman trains. At the time these trains then transported the rich and famous, before air travel took off. This established Glenlivet as a major brand over there and to this day, it is the number one single malt, with a great reputation. From an investor's perspective, there will always be American buyers interested in purchasing Glenlivet.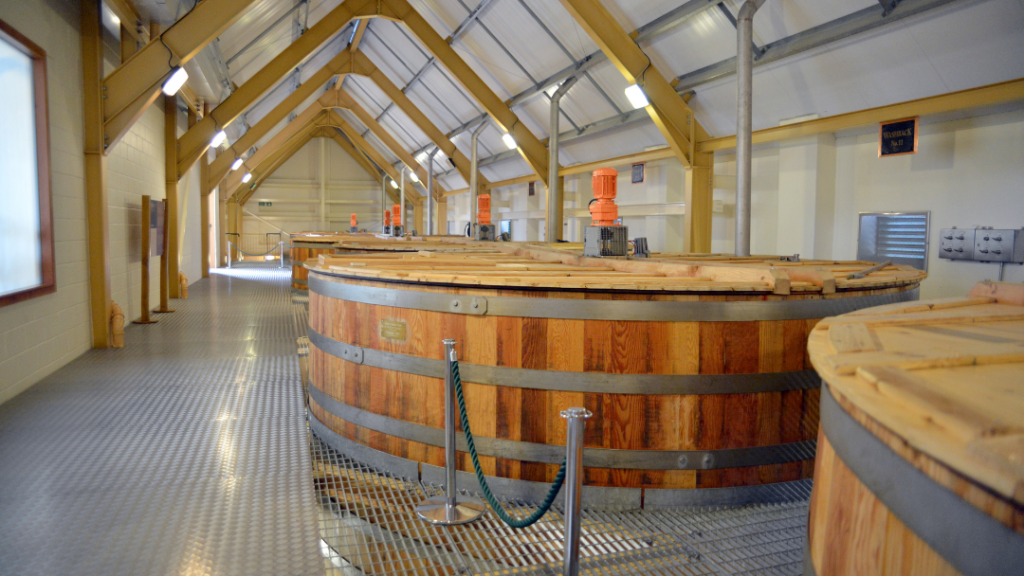 A little bit about the liquid and distillery today. They have recently expanded to 14 pairs of stills, producing 21,000,000 litres of spirit per year! The tall lantern shape stills, which go back to George Smith's original design, produce a whisky, which has a very sweet, ripe fruit flavour. If you look on a flavour map of Scottish distilleries, you'll have Ardbeg & Laphroaig at one end of the scale, with Glenlivet Distillery at the opposite end. There are too many expressions and bottlings to list, but Glenlivet ages fantastically well at all ages and in all different types of casks. Every two years they release a new 50-year bottling (The Winchester Collection), and Gordon McPhail has a Glenlivet 70-year which they released in 2010. It was distilled in May 1940 during WWII!... 
From a cask purchasing point of view, you know that Glenlivet will age very well, the liquid is very high quality and there will always be buyers (especially from the US). It is always worth looking very closely to add any blue riband malt to your portfolio.   
Fact File
Name:
The Glenlivet 
Founded:
1824 
Region:
Speyside 
Owner:
Pernod Ricard 
Capacity:
21m litres 
Stills: 28 
Fermentation: 54 hours 
Peated/Unpeated: Unpeated  
Casks Used:
bourbon, sherry, French oak, Cognac, rum 
Current Sales:
1 million cases 
Recent significant awards:
The Glenlivet 18 is the big award winner of the range.
Too many awards for the range to mention. 
Independent bottlings: 
Around 2500  Core Range: Founders Reserve, Caribbean Cask, 12, Captains Reserve, Nadurra Peated, Nadurra Sherry, Nadurra 1st fill bourbon, 15, 18, 21, 25, 50. 
To find out more about purchasing Glenlivet whisky casks, contact The Masters today!
Find out about how to buy a barrel of whisky or sell a whisky cask and general whisky investment.