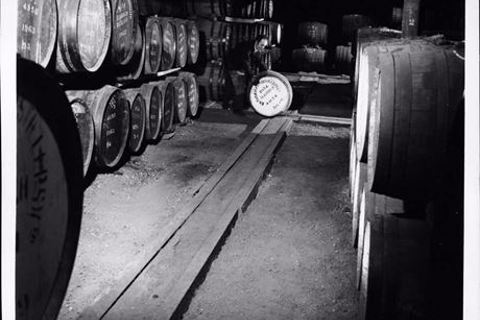 Teaninich Distillery (pronounced Tee-ni-nick) is owned by famous whisky maker Diageo and its value to the company cannot be understated. It ranks at no. three in terms of production (out of 28 Diageo distilleries), with a capacity of over 10 million litres. Most of this production goes into the high-value blends, like Johnnie Walker, so very few casks have ever been bottled as a Single Malt. To taste this whisky you probably have to find an independent bottling as Diageo has only ever released three very limited editions!  
Teaninich Distillery has a surprisingly long and storied history, starting production way back in 1817. This in fact makes Teaninich one of Scotland's first legal distilleries. It was founded by 'blind' Captain Hugh Munro, who lost his sight during his heroic escapades in the Napoleonic wars. Post-war Captain Munro decided to channel his energy into running his highland estate, choosing to open up a distillery, in part to support local farmers.
This distillery was a great success, which has continued to this day. Situated in the Northern Highlands the style of this whisky is unpeated, medium-bodied, smooth, and oily. The samples we've tasted have had hints of pineapple, cocoa and vanilla underpinned by fresh grassy notes. This whisky is absolutely delicious. If you're looking to purchase a cask, Teaninich Distillery offers a few advantages. Firstly, the owners don't release many of them, which increases the rarity. Secondly, the subsequent demand from the independent bottlers. Thirdly, the fact that the whisky is very high quality. A Teaninich cask would be a very savvy addition to any portfolio.
To find out more about purchasing Teaninich casks, contact The Masters today!
Find out about how to buy a barrel of whisky or sell a whisky cask and general whisky investment.