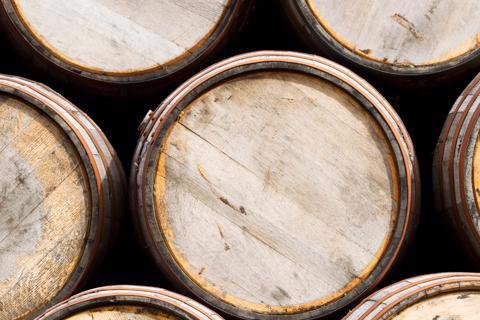 Strathclyde Distillery is today the last grain distillery located within the city limits of Glasgow. Situated in the Gorbals, just south of the River Clyde, today it's an important cog in the Pernod Ricard Scotch Whisky empire. Opened in 1927, the distillery went through several owners, before being bought by Allied Domecq, who used the grain whisky for their coveted Ballantine's blend. After Pernod took over ownership in 2007 the whisky became a very valuable and integral part of their luxury Chivas Regal and Royal Salute brands. 
Over the years there has only been a very small number of official Strathclyde Distillery bottlings. There have so far been over 200 Independent Bottlings including a very well-received one from the Boutique-y company. When tasting the whisky we have found it incredibly smooth, with notes of buttery toffee, caramel, vanilla, and coconut. It truly is a very delicious, well-made whisky. 
This style of whisky is becoming ever more popular amongst those with discerning tastes, and therefore the Independent Bottlers who provide for them. This has great potential for a long-term investment strategy, as there is clear evidence that the whisky will mature well over a longer period, well past 30+ years for certain. For anyone looking to have a well-balanced but diverse portfolio of casks, then a high-quality grain whisky like Strathclyde is a must-stock.  
NB… Asian investors may well be attracted to the fact that this is the grain whisky that is a big part of the Royal Salute and Chivas Regal brands. 90% of Royal Salute's global sales are in Asia and Chivas is the No.1 Scotch whisky brand in China. (Royal Salute Tribute to Honour, which contains 50-year-old Strathclyde in the blend, retails for £150,000 per bottle)
To find out more about purchasing whisky from Strathclyde Distillery, contact The Masters today!
Find out about how to buy a barrel of whisky or sell a whisky cask and general whisky investment.