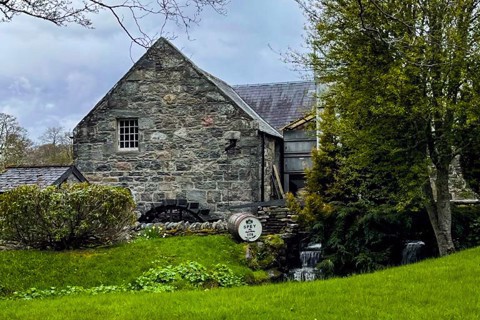 Nestled inside the magnificent Cairngorm National Park is the Speyside distillery. Opened in 1990 Speyside distillery didn't show up on anybody's radar until the new owners took over in 2012. Since then they have released some very exciting expressions. From a 12/18 and 27-year-old to 12-year-old peated cask and a 12-year-old port cask. However, what investors should certainly pay close attention to are their three cask strength versions. Tenne (Port finish), Trutina (Bourbon), and Fumare (Peated – Bourbon cask). These expressions will tell you how well this whisky ages in the cask.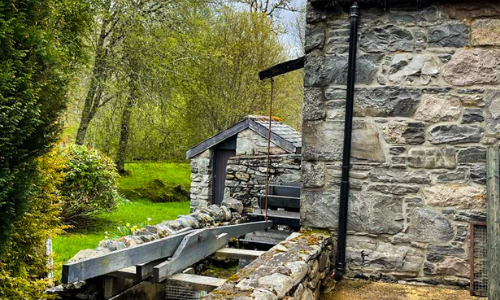 Recently we introduced an opportunity for investors to purchase what we called The Cask Trade Trilogy. This consists of three casks of Speyside new-make spirit aged in three different casks. To view Sir Colin Hampden-White and Phil Huckle taste indicative samples of the tasty trio click here. Speyside distillery really is producing some fantastic liquid! The distillery is currently producing about 600,000 litres per year with a fermentation time of between 70-120 hours. We would describe their whisky as quite light in style but with a wonderful depth of flavour. Brand Executive Phil's tasting notes when trying their bourbon cask talked of lots of floral, honey, citrus and grassy notes.
Not only is Speyside a rising star that is bound to surprise people in the future, but it is incredible value for money. Also, it is becoming increasingly popular in the all-important Asian market and right now is already very popular in Taiwan. We can't recommend this distillery enough!
Fact File
Name: Speyside 
Founded: 1990 
Region: Speyside 
Owner: Speyside Distillers 
Capacity: 600,000 litres 
Stills: 2 
Fermentation: Varied 70-120 hours 
Peated/Unpeated: Unpeated 
Casks Used: Bourbon, sherry, port. 
Current Sales: N/A 
Recent significant awards: 2021 San Francisco World Spirit Awards – Gold Medal Spey Trutina, Silver Medal Spey Fumare. 
Independent bottlings: Around 150 
Core Range: Tenne NAS, Trutina NAS, Fumare NAS, 10, 12 Peated Cask, 12 Port Cask.
We have a range of Speyside casks on our current stock list. To find out more about purchasing Speyside Distillery casks, contact The Masters today!
Find out about how to buy a barrel of whisky or sell a whisky cask and general whisky investment.