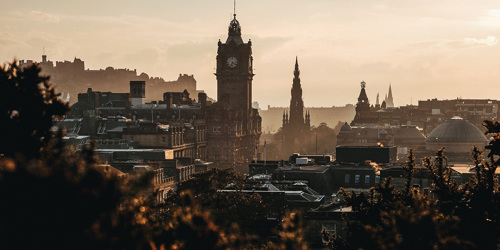 North British Distillery was founded in 1885 on the outskirts of Edinburgh by three independent blenders to break the monopoly of the DCL company (which was to become Diageo). Up until that point, all blenders and independent merchants had only one option when it came to purchasing their Grain Whisky.  North British Distillery was built for the then princely sum of £142k and production quickly reached 3.6 million litres per annum. Business was so good that the investors made a 440% return on their initial outlay!
Unfortunately, during World War I production was switched to the war effort, and it wasn't until 1920 that whisky was being produced again. More misfortune was to come though, as after surviving the great depression of the 1930s the distillery was completely closed at the start of WW II, as the government needed the grain for food production. Alcohol was clearly not the main priority for the politicians!
North British Distillery didn't reopen until 1949 and managed to survive the turbulent whisky crash of the 1980s. However, this century, production has increased to nearly 60 million litres per annum, under the new joint ownership of Edrington and Diageo. There is a slight irony in that it's now under the ownership of the company that it was built to be the competition of.  
Whilst production is very high, nearly all the Grain Whisky is needed for brands like Johnnie Walker, Cutty Sark, Bells, Famous Grouse, and others. Very few casks are released onto the market, making them an interesting addition to any portfolio. Independent Bottlers have been releasing some very well-received expressions. One example is the 2022 release of the Duncan Taylor 2007 Octave. 
It has been clear for some while that the interest in Grain Whisky has been increasing within the whisky enthusiast community, therefore the current 1994 North British casks come highly recommended.
We have North British casks on our current stock list. To find out more about purchasing North British Whisky, contact The Masters today!
Find out about how to buy a barrel of whisky or sell a whisky cask and general whisky investment.