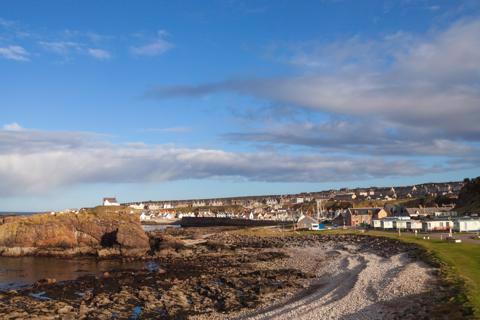 Inchgower Distillery is located on the Speyside coast near Buckie, and like so many distilleries in the area, it can trace its roots to the late Victorian whisky boom and the arrival of the railway. This whisky will age well in every type of cask imaginable, and there will be a long queue of independent bottlers waiting to step in when you're ready to sell. 
One of the positive developments that has really accelerated this century is the number and availability of single malt bottlings as a whole, not only from the independent bottlers, but also the official distillery expressions as well. There has never been a better time to be a whisky enthusiast or investor.
When hosting tastings, a point that always surprises many whisky consumers is when we explain that a very large percentage of the highest quality aged malt whisky will never be bottled as such. The importance of blends to the whisky companies still holds sway. This neatly brings us to Inchgower; another member of the Diageo empire, it's an important component of their many blends, including Bells and their number one superstar Johnnie Walker.
Keep in mind that Inchgower Distillery makes great whisky and if Diageo wanted, they could easily bottle a full range, with different cask variations and in no time at all, it would be a Top 20 selling malt. However, that isn't how the whisky business works and the blends nearly always come first.   
Fact File
Name:
Inchgower 
Founded:
1871 
Region:
Speyside 
Owner:
Diageo 
Capacity: 3.2m litres 
Stills: 4 
Fermentation:
Varied 42 to 90 hours 
Peated/Unpeated:
Unpeated 
Casks Used:
Bourbon 
Current Sales:
N/A 
Recent significant awards:
None entered 
Independent bottlings:
Around 500  Core Range:
None – several limited editions only.
To find out more about purchasing Inchgower Whisky, contact The Masters today!
Find out about how to buy a barrel of whisky or sell a whisky cask and general whisky investment.