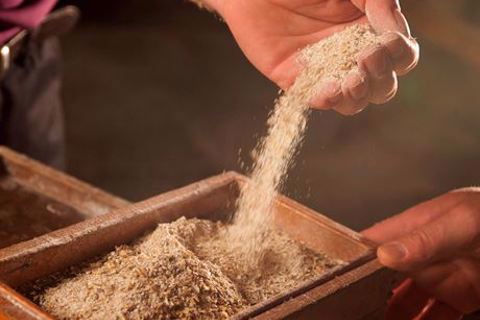 For years, Glenturret Distillery  played the part of lesser-known cousin to the global superstars of the single malt world - Macallan and Highland Park- as part of the Edrington group of distilleries. Rarely found as a single malt, this soft, Highland spirit was used as one of the key components of Scotland's top-selling whisky, The Famous Grouse. That was until 2018 when the iconic French luxury glass company Lalique purchased the distillery, with the goal of turning it into an iconic, global brand of its own standing. Glenturret has an illustrious history, claiming to be the oldest whisky distillery in Scotland with roots back to 1775. Although these claims may be somewhat dubious, the quality of the liquid is unmistakable.
Lalique has recently announced that on the 28th of July this year, they are going to be opening an ambitious new gastronomic  experience at the distillery, headed up by Chef Mark Donald, ex-Head Chef at Number One at the Balmoral and formerly of Claude Bosi's Hibiscus in London. This 28-seater restaurant will offer diners a tasting menu showcasing the best of Perthshire's terroir  and produce, with the whiskies produced on-site featuring heavily on the menu.  Every year, Glenturret produces an extremely limited volume  of heavily-peated spirit. This stunning, fiery liquid is known as Ruadh Maor. There are even rumours that Glenturret will no longer be producing a peated expression, meaning that this may be the last chance that investors and bottlers alike will have to get their hands on these casks. 
Fact File 
Name: Glenturret 
Founded: 1775 
Region: Southern Highlands 
Owner: Lallique 
Capacity: 340,000 litres 
Stills: 2 
Fermentation: 120 hours 
Peated/Unpeated: 95% unpeated / 5% heavily peated with an 80 ppm. 
Casks Used: Bourbon & Sherry 
Current Sales: N/A  Recent significant awards: 2021 World Whisky Awards – Gold for the Triple Wood – Gold for the 12-year 
Independent bottlings: Around 500  Core Range: 10, Glenturret Sherry NAS, Glenturret Triple Wood NAS, Glenturret Peated NAS. 
Find out about how to buy a barrel of whisky or sell a whisky cask and general whisky investment.