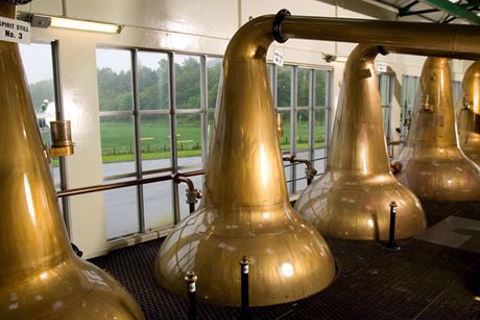 Glentauchers Distillery is another paid-up member of the Speyside 1890s gang. Located in Keith this light floral style of whisky has always been a favourite of certain blenders including Buchanan's, Black and White, Teachers, and today very much an important part of the huge number two selling Ballantine's Blend.
Production is a decent 4.2 million litres from three pairs of stills and interestingly there are plans from the owners to become the first carbon-neutral distillery. From the perspective of an investor, there have been very few official bottlings of this particular malt. Recently in 2017, a 15 year was released. The liquid is very good, and floral and citrus notes tended to dominate. Independent bottlers will be very keen to get their hands on any Glentauchers casks so there will be an exit strategy readily lined up.
So far we have mainly seen bottlings from Gordon & Macphail. There are very strong signs that more official bottlings will be released from the owners which will mean this distillery rising up the ranks. Considering the rarity of this Malt, who the owners are, and the demand from independent bottlers Glentauchers is a smart addition to any portfolio.
Fact File
Peated/Unpeated: Unpeated
Recent significant awards: None entered
Independent bottlings: Around 800
Core Range: None but several limited editions
Find out about how to buy a barrel of whisky or sell a whisky cask and general whisky investment.