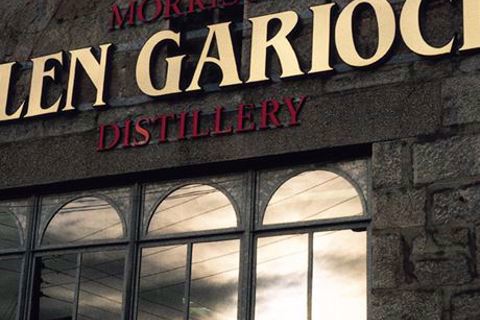 Glen Garioch Distillery (pronounced Glen gee-ree) opened in 1797, making it one of Scotland's oldest distilleries. Today, it is owned by Beam Suntory who are currently completely refurbishing the distillery. The plan is to switch to direct fire stills, which they are expecting will add a little more character to the spirit. Fermentation time is relatively short at 50 hours, this gives the spirit a full-bodied, waxy characteristic with strong cereal and fruity honeyed notes. 
Beam has big plans for the brand and all the production now goes into single malt bottlings. The core range currently consists of a NAS and a 12-year-old which are both non-chill filtered and bottled at 48%. Added to that are a limited edition 15-year Oloroso Sherry Cask and a Virgin Oak. Recently, a Vintage Expressions series has been released with the oldest dating back to 1978.  For investors, it's worth highlighting who the owners are and that they clearly have big plans for Glen Garioch Distillery. Plus, the fact that a full refurbishment has just occurred, combined with an impressive repackaging and expansion of the core range, the brand's future is certainly looking bright.
Current production sits at a fairly modest 850,000 litres and there are limited amounts of casks available. We believe that Glen Garioch is currently undervalued. As a malt whisky brand, it flies under most investors' radar but the growth potential and brand equity are there for all to see. Finally, this is a very good-quality single malt and very investible. We see this ideally as a medium to long-term investment (with younger casks) to allow the distillery to rise up the ranks.  Note - Glen Garioch ages incredibly well in sherry casks. These are always worth looking out for!   
Fact File
Name:
Glen Garioch 
Founded:
1797 
Region:
Highlands 
Owners:
Beam Suntory  
Capacity: 1.37m litres 
Stills: 3 
Fermentation:
50 hours 
Peated/Unpeated:
Unpeated 
Casks Used:
Mainly bourbon/ sherry 
Current Sales:
N/A 
Recent significant awards:
N/A 
Independent bottlings:
Around 725 
Core Range:
1797 Founders Reserve NAS, 12-year.
To find out more about purchasing Glen Garioch Whisky, contact The Masters today!
Find out about how to buy a barrel of whisky or sell a whisky cask and general whisky investment.