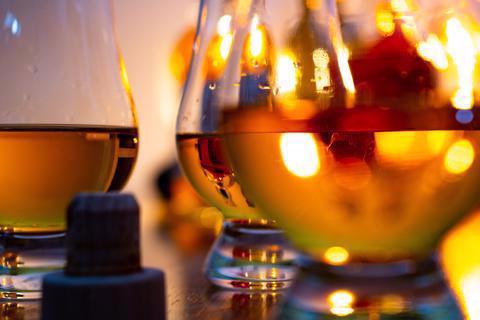 There are so many distilleries who owe their existence to their close relationships with certain blended brands, and this could not be more true than with Blair Atholl Distillery and Bell's. The distillery is located in Pitlochry in Perthshire and can trace its history all the way back to 1798! In 1896 the Bell's blend was launched and with Blair Atholl as an integral part of the recipe, its future was secure. This relationship was further cemented when Bell's bought the distillery in 1933.
In more recent years the distillery came under the ownership of Diageo who opened a fantastic visitor center in 1987. This is important because even though very few bottlings of the Single Malt have been released, general knowledge and affection for the distillery are actually quite well spread. Blair Atholl Distillery is actually Diageo's most visited distillery and ranks number four in Scotland overall. The style of the whisky itself can be described in one word; 'nutty'. This comes from the production which involves cloudy worts and a very short distillation. The whisky also has a really rich depth of flavour, which lends itself perfectly to aging in Sherry Casks. However, because certain flavours are needed for the Bell's blend most Blair Atholl is aged in Bourbon Casks. Interestingly very few official bottlings have ever been released, although there are a large number of independent bottlings of all different ages which can be found.
If you can find Blair Atholl in a Sherry Butt then quickly snap it up because the whisky will be absolutely delicious, and every single Independent Bottler will know this and will be very keen to bottle it. This is your main exit strategy. Conclusion - Blair Atholl in a sherry cask is a very strong buy.
Region: Southern Highlands
Fermentation: Variable 46 to 104 hours.
Peated/Unpeated: Unpeated
Casks Used: Mainly bourbon casks, some sherry.
Current Sales: N/A
Recent significant awards: None entered
Independent bottlings: Around 800