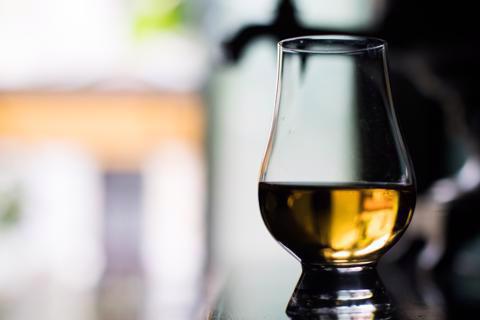 Aldunie Distillery is the name of the teaspooned Kininvie Single Malt. It consists of mainly the three William Grant distilleries; Kininvie, Balvenie, and Glenfiddich which are located all next to each other in Dufftown.
Kininvie is one of Scotland's newer distilleries and is completely hidden away behind its two more famous neighbours. The majority of production is there for William Grant's blends and blended malt Monkey Shoulder. The Kininvie stills are similar in shape to Glenfiddich but use larger wash stills producing a more floral style.
It's rare to find any distillery bottling of Kininvie - whilst there are a number of independent bottlings available, currently only two bottlings are under the Aldunie name. Essentially these casks will be in demand from the Independent Bottlers, so there is your exit strategy. From the samples we've tasted, we've been very impressed with the whisky.
Find out about how to buy a barrel of whisky or sell a whisky cask and general whisky investment.