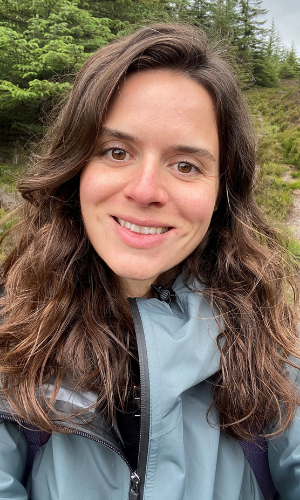 As we continue on our Women in Whisky journey, this week we spoke to VIP Ambassador Lauren Mustard. With over 12 years in the industry and a background in working for the legendary Spirit of Speyside Festival, we were keen to find out what fills her dram...
Where are you from originally? Speyside, a small place in the country called Mosstowie.
What is your current role/ title/ company you work for? Dufftown Distilleries & VIP Ambassador, William Grant & Sons.
How many years in the industry? How did you get started? 12 years now. I started out as a tour guide at Glenfiddich when I turned 18 and did many summer seasons whilst I was at university. I went on to work at Macallan for a few months before starting the International Brand Ambassador graduate programme with Chivas Brothers, based in London. That took me back to Speyside in 2017 and on to working for the Spirit of Speyside Whisky Festival. Now I'm back where it all began!
Do you have any female mentors that helped you on the way? I would say many! Ann Miller in particular.
Have you noticed more women drinking whisky in general (maybe amongst your friends for example)? Yes I think so. More than when I first started working in whisky!
What is your desert island dram? Balvenie DoubleWood 17.
What is your favourite whisky under £40 per bottle? Can I choose Glenfiddich 15? It's a little over £40 but can be found for under £40 sometimes!
What is your favourite whisky, money no object? That's a tricky one… Can we say availability no object too? The Glenfiddich Snow Phoenix would be my choice
Do you gravitate towards whiskies aged in certain casks? Hmm I thought I did but over the last few years I've found myself on a more level playing field when it comes to that. Some whiskies have taken me by surprise – some pleasantly and some not so! 
Looking into your crystal ball where do you see Scotch whisky in 5/10 years? Continued experimentation and innovation with both whisky and whisky-related experiences. Looking after the advocates we already have and capturing those that are yet to venture into the world of whisky! We are all ambassadors for Scotch whisky and the community is one of the best things about it. I hope that continues to grow and develop. 
Any advice for women wanting to start out and forge a career in Scotch whisky? Firstly, go for it. Secondly, reach out to others. I'm sure I speak on behalf of many other women in the industry when I say we'd be happy to help where we can and would be delighted to offer advice!
At Cask Trade our female Masters all certainly know their way around a whisky cask. If you want to find out more about adding whisky to your portfolio, get in touch and let's talk whisky!