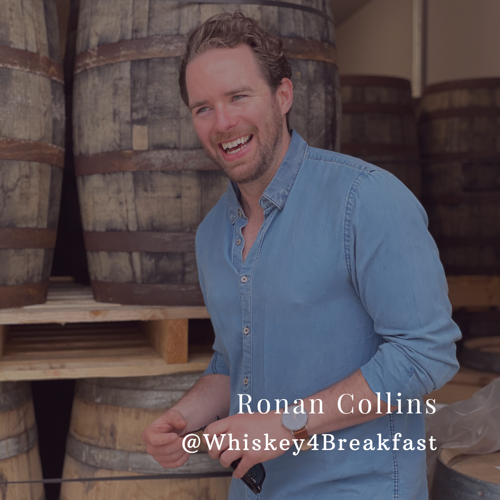 Introduction Hi, I'm Ronan Collins. I spent time travelling the world doing wee odd jobs and then I fell into bartending at Trailer Happiness and then Dandelyan, before becoming the Pernod Ricard Irish Whiskey Ambassador. I now run my own spirits and consultancy business called 'It's Ronan', collaborating with fantastic people around the world.
Q&A: Can you remember your first dram? I do actually remember it. I was 21 and travelling through New Zealand. Myself and some friends had finished skiing in Queenstown and went back to our place which had a hot tub. One of the American lads pulled out a litre bottle of Teacher's Blended Scotch… I have yet to try that same dram again.
What attracted you to the industry? I was living in South Africa as a surf coach and during one of the slower days, I was watching the movie Crazy, Stupid Love. There is a scene when Ryan Gosling's character makes Emma Stone's character a drink in his house, with sugar, bitters, ice and all sorts of things. I Googled what it was (an Old Fashioned) and the internet had so many debates about how it was made and its history - at that point, I thought booze was booze or Teacher's. Two weeks later I left South Africa for Dublin to follow in the footsteps of Ryan; cocktails and whiskey.
Can you share some memorable moments of your career or with whisky? One of the most memorable was working in Dandelyan in 2017 on the night the 50 Best Bars was announced. We got named as the 3rd Best Bar in the world jumping from 50 on the list. Long story short Ryan (Mr Lyan) sabered a jeroboam of Champagne with a knife and I gave a layback of this to Dave Wondrich across the green Dandelyan bar top. That was pretty memorable.
What advice would you give to someone who is new to whisky? Don't listen to anyone. Make your own mind up and be open to everything and never disregard a whole category - variety is the spice of life.
How much should someone spend on a bottle of whisky? Always within your own means. Never hurt your bank for the sake of booze - some of the best drops I have ever had were due to the people I was with.
If you could only drink one whisky for the rest of your life which one would it be? I will stick with Irish - Method & Madness 28 Year Old Ruby Port Cask Single Malt. I still dream about it.
Who do you consider to be a whisky hero? I am not sure there is enough space for all of the names, but anyone who has their own voice and is filled with passion and knowledge is usually gravy in my book.
What is your favourite whisky bar in the UK and globally? I love the Duke of York in Belfast. The building is steeped in history and it has a back bar to match - it really is one of a kind and the best in the world. There was a great one in Speyside in Craigellachie with a pool table, I am ashamed that I can't remember the name and I am sure I will get grief for it. It was honestly amazing.
Desert Island dram? If Method & Madness 28 Year Old Ruby Port Cask Single Malt is there I will be happy; if not, I expect chilled Champagne.
What do you enjoy drinking when you aren't having a whisky? I am partial to a wee gin martini or two but I will never turn down a bottle of Champagne.
What are the future challenges for the whisky industry? The need for more detail on the labels on where the liquid has been distilled and matured etc. This will give more transparency and provenance.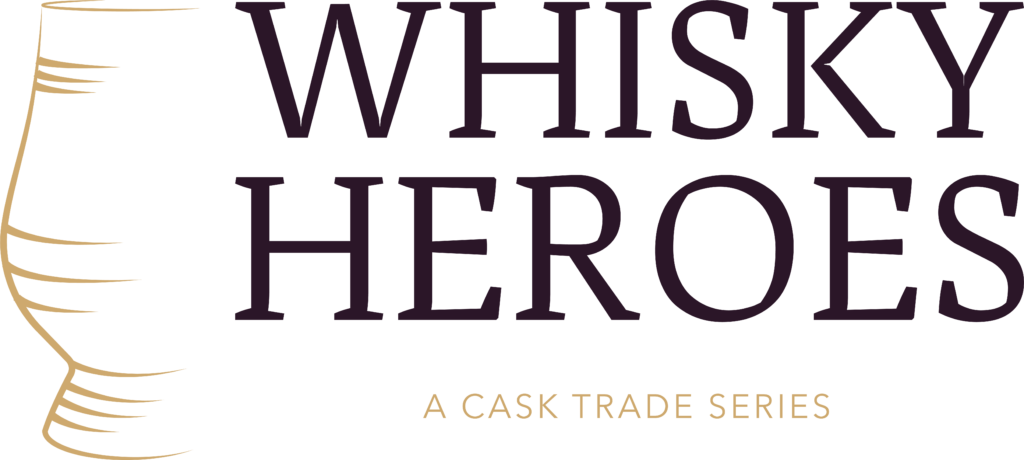 Interested in whisky investment? For more news from the Masters, sign up to our newsletter by ticking the box at the bottom of the registration form. 
Follow us on Instagram, Facebook, Twitter, LinkedIn and YouTube.