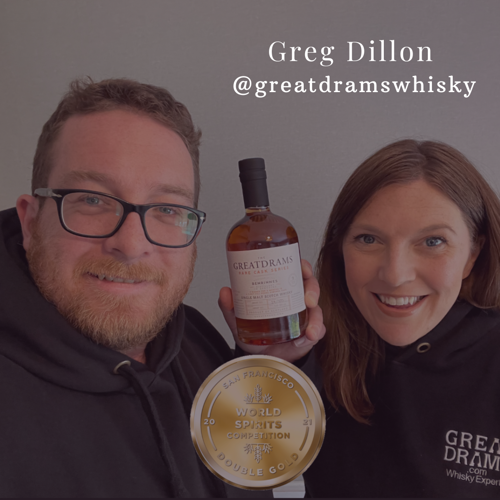 An award-winning drinks writer, Greg Dillon is also the founder of GreatDrams.com and has recently authored his first whisky book, The GreatDrams of Scotland; a conversational book of distillery stories, anecdotes, and historical accounts from distilleries all over Scotland. Greg co-founded GreatDrams Ventures with his wife Kirsty and in their first five years have won over 30 international awards for their limited-edition whisky releases.
Greg is also a brand strategist and social media consultant, working with brands big and small within the spirits industry to define, fix, build and grow their brands. Greg is a judge on several whisky judging panels including: •The Spirits Business Masters •The IWSC •The IWSC Packaging Awards •World Whisky Awards 
Can you remember your first dram? Laphroaig 10 was the first whisky I truly loved and started my whisky journey.
What attracted you to the industry? The people, the stories, the history, and the majesty of crafting the perfect dram.
Can you share some memorable moments of your career or with whisky? 1. Winning Double Gold at the San Fran World Spirits Competition with our GreatDrams brand which was founded by myself and my wife Kirsty. 2. Being invited onto my first press trip in 2014 to Edinburgh with Ardbeg for Ardbeg Day - that was special, I kept trying to pay for the flights, hotels and drinks as did not totally get that they were hosting it so paying for it all! 3. Launching our indie whisky brand GreatDrams in 2016 with Kirsty. 4. The publication of my first book, The GreatDrams of Scotland. 5. Working with all my superb clients on the consulting side of GreatDrams, be it new product development for Scotch, Irish, American, or world whisky brands, or marketing/brand strategy to even pack copy - every project is unique and fantastic!
What advice would you give to someone who is new to whisky? Try, try, try - go to whisky shows and sample lots of different whiskies so you start to develop your flavour preferences, understanding of the spirit and experience the breadth of options that are out there.
How much should someone spend on a bottle of whisky? Whatever they want and can comfortably afford… Some of my favourite whiskies are sub £50 a bottle, others are in the hundreds of pounds a bottle - it is whatever you enjoy, can afford and feel you want to own.
If you could only drink one whisky for the rest of your life which one would it be? Our very own Benrinnes 9-Year-Old PX Cask finished single cask - Double Gold winner, why not?!
Who do you consider to be a whisky icon? So many people; Stephanie Macleod, Mark Thomson, Billy Leighton to name just three.
What is your favourite whisky bar in the UK and globally? Black Rock.
Desert Island dram? Some ridiculous Redbreast or Craigellachie 23 -Year-Old.
What do you enjoy drinking when you aren't having a whisky? Gin and light tonic.
Where do you see Scotch whisky in 5 years? Even stronger and more innovative.
What are the future challenges for the whisky industry? Rising production costs nowadays.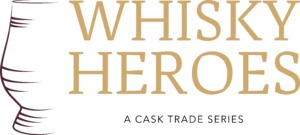 Interested in whisky investment? For more news from the Masters, sign up to our newsletter by ticking the box at the bottom of the registration form. 
Follow us on Instagram, Facebook, Twitter, LinkedIn and YouTube.