The most impressive medium and long-term growth of Scotch whisky consumption is in Asia. However, in this vast continent with over 4.5 billion people, 48 countries, and accounting for 60% of the world's population there are obviously many different cultures and traditions. Asians in fact consume Scotch whisky in many different ways. In this article, we are going to explore some of the key countries and examine the disparate behaviour of whisky consumers, combined with the opportunities for the Single Malt market.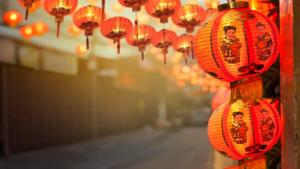 MAINLAND CHINA
No better place to start than with the continent's (and world's) largest populace. China has seen Scotch whisky interest grow tenfold in the last 20 years and that trend looks set to continue. The spirit's market is currently dominated by the local Baijiu spirit which accounts for 98% of the market! However, younger wealthier consumers are looking to drink more Scotch whisky and the population overall is drinking less but better quality. This is a very positive trend that independent bottlers should be aware of.
Chinese consumers see Scotch whisky as the height of sophistication and are very attracted to the history and the heritage of the category. Many whisky consumers are willing to spend over £150 per bottle and over 90% now see single malt whisky as the highest-quality spirit you can buy. Blended whisky still dominates the marketplace though, but that is rapidly changing. Many Chinese still like to drink their whisky with mixers, like green tea, evidenced in the karaoke bars and other high-energy late-night venues. This is where you will find the affluent younger generations enjoying mainly premium blended whisky. Culturally, status and position in society are all-important within Chinese high society.
There is a very strong toasting culture, and the host of any party/event will use single malt Scotch whisky to show their status and generosity. Wealthy Chinese consumers prefer to buy bottles, which are placed at the centre of the table to show off the host's status and prestige. For example, a bottle of Macallan 25-year would be purchased and the host would pour glasses to their guests and dictate the occasion with a succession of toasts. Purchasing rounds of drinks like in Western culture would rarely happen.
In conclusion, the Chinese whisky market is rapidly changing with more focus on single malts. Status, wealth, and perceived sophistication are still the centrepiece of any drinking occasion. Finally, it is worth remembering the importance of certain lucky numbers, like eight, and the lucky colour of red. A clear indication of this is in the packaging of independent bottlers and the extra demand for the 'blue riband' brands like Macallan. Although for anyone importing a single cask bottling they need to be aware of excessive import taxes and suffocating bureaucracy. There are a lot of hurdles to negotiate and for smaller importers - this has become a real minefield. Outside of Hong Kong and Shanghai, only a small percentage of the population speak English which is another consideration to be aware of.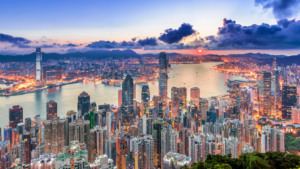 HONG KONG
There are certainly many different nuances that separate Hong Kong's whisky culture from that of the Chinese mainland. Firstly, Hong Kong is a much more mature Scotch Whisky market, no doubt in large part to its large, well-established expatriate population, including a strong contingent from the British Isles. Prominent early European residents included Scottish traders William Jardine and James Matheson. It's hard to pinpoint exactly when Scotch whisky became popular in Hong Kong, but it is safe to say it was there from the beginning of the time of British influence. Today whisky culture is growing fast, centred around the numerous high-quality whisky bars and stylish cocktail bars that are scattered all over HK Island and Kowloon. Consumers see Scotch whisky as a journey and an experience rather than just having a drink.
HK has a very diversified drinking crowd; from beginners who are interested and eager to try different styles of spirits, to connoisseurs and collectors who own and worship legendary bottles. Some drinkers really enjoy spending time in whisky bars as they can submerge themselves into an atmosphere that screams "whisky"; they enjoy chats ranging from anecdotes to geeky whisky-making procedures. The city's entrepreneurial heritage really shines through, with many HK consumers desiring "more", seizing the opportunity to invest in the spirit that they love. HK drinkers always think out of the box and love to get the most out of whisky – it is no accident that Cask Trade opened an office in Hong Kong last year!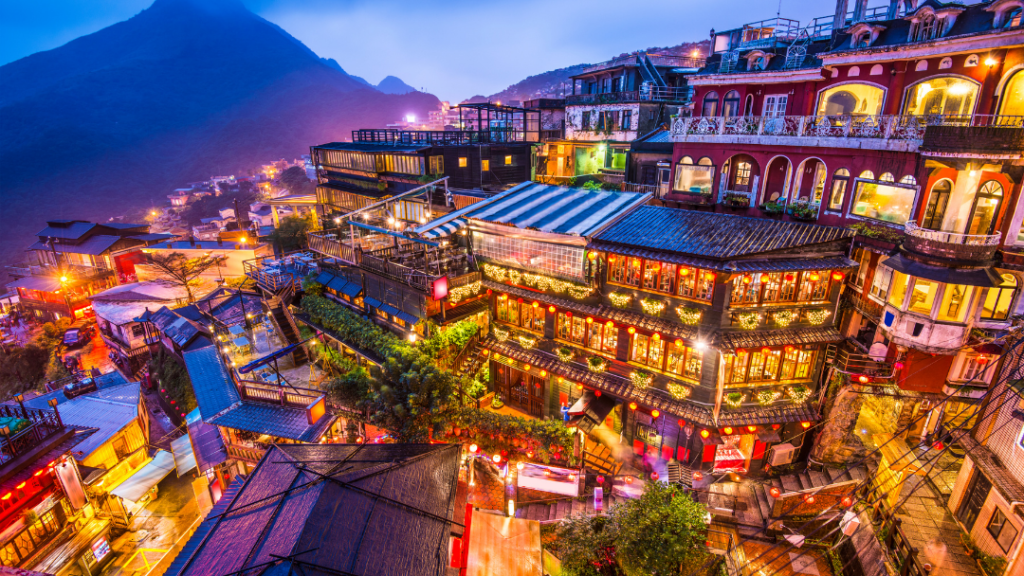 TAIWAN
In terms of Scotch Whisky appreciation, Taiwan a more mature market than the Chinese mainland - consumption of single malt whisky is much higher and the knowledge of consumers is very impressive. Whilst brands like The Macallan and The Glenlivet dominate the landscape it is clear that consumer choice in both On Trade and Off Trade is much greater. Many consumers in Taiwan are becoming more interested in the product and its quality, rather than just showing off the label of a prestigious brand (although that is still very apparent).
Taiwan is one of the few markets in the world where single malt whisky outsells blended (globally the market is 85% blended!) and food-led occasions dominate where it is drunk. Taiwan is an incredibly exciting whisky market that should continue to grow. With Taiwanese consumers becoming more knowledgeable and more willing to try different distilleries this will see increasing opportunities for independent bottlers.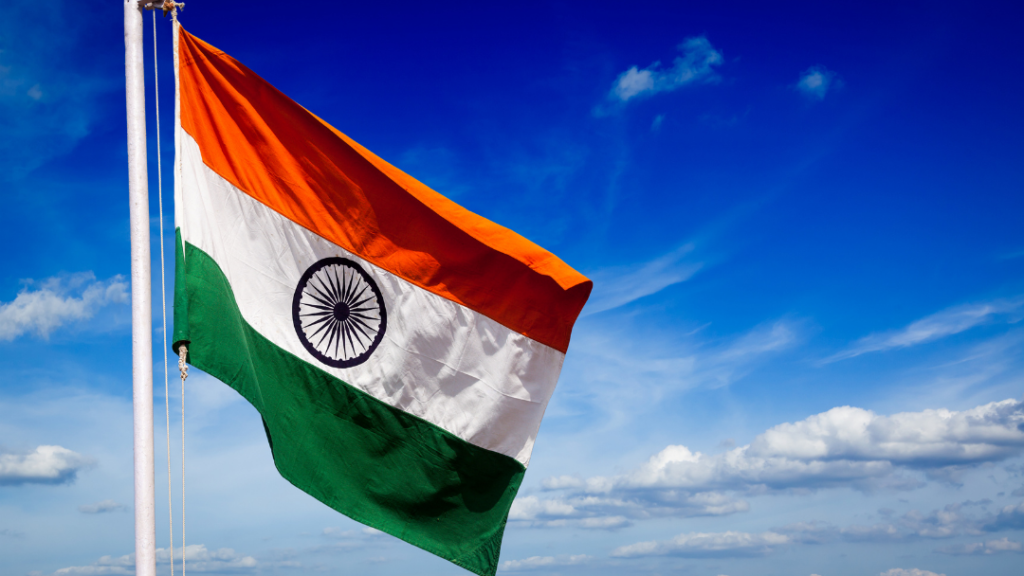 INDIA
India is another country with a rapidly-changing whisky drinking culture. Go back just 10 years and single malt whisky was virtually non-existent here. However, the growing young and affluent middle class is discovering these whiskies and embracing them. Interestingly, other cultural shifts are also accelerating, for example, in many parts of the country it was frowned upon that the younger generation should drink in front of the older generation and that women shouldn't be seen to drink products like whisky at all. In the cities, these old traditions are rapidly disappearing, and Scotch whisky consumption is on the rise across all demographics. Scotch is seen as an important accompaniment for food-led occasions and there is more to this than just the cultural norm. Indian food is generally quite spicy so would overpower other alcohol types like wine.
However, Scotch whisky with its high 40%+ alcohol strength, combined with its depth of flavour can stand up to the powerful spices and help balance the palate. Scotch though is unfortunately prohibitively expensive due to the eye-watering 150% import tariff. However good news is on the way, as the UK government is in advance talks to get this vastly reduced. A common occurrence at food-led occasions is that the much cheaper Indian whisky will be consumed on regular evenings, but when guests visit, Scotch whisky is then substituted to impress and show off the status of the host. This is very apparent at Indian weddings where it is increasingly common that bottles of single malts and premium blends like Johnnie Walker and Chivas Regal will be on the tables. India is clearly another country where the growing middle class combined with a shift in cultural attitudes and traditions is opening up the opportunities for single malt whisky and Scotch in general.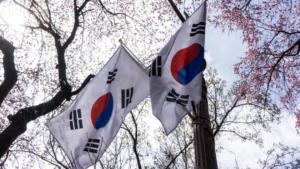 SOUTH KOREA 
We think it is safe to say that the hardest-drinking Asians are the South Koreans. Alcohol plays a part in nearly every social occasion and the marketplace is dominated by Soju and beer. Scotch whisky has been on a bit of a rollercoaster ride for most of the 21st century. Single malt whisky is growing but from a very small base, so at present is considered very niche, and even the power brands like The Macallan, The Glenlivet, and Glenfiddich have yet to gain a significant foothold. Going back to the early noughties and whisky was consumed as shots or as boilermakers by dropping a shot glass of whisky into a beer and downing as one.
However, by 2010 blended scotch brands like Ballantine's were becoming increasingly unfashionable as consumers switched to drinking white spirits like vodka. Sales started to plummet downwards, and the major whisky companies realised they needed to innovate and respond. With the fashion for lower strength spirits and trendy bottle packaging, Diageo launched its whisky "spirit drink" called 'W Ice', which is a blended whisky with added date and fig essence flavouring. This was followed by 'W Signature' and 'W Rare' which were two more flavoured whiskies. Pernod Ricard responded by launching 'Eclat by Imperial', a 31% flavoured whisky in a perfume-looking bottle.
To conclude, this market is unique in Asia, and whilst it retains its potential, the future success of single malt whisky is very unclear. At present, it is only 4% of the Scotch Whisky market and growth has been slow. However, there are many single malt whisky clubs in Korea, therefore for bottlers this market still retains potential.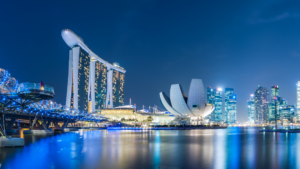 SINGAPORE
Arguably the most sophisticated Scotch whisky (and drinks market) in Asia, is Singapore. Consumers here are rapidly switching from blended whisky to single malt (although the premium/luxury side of the blended market is still growing). Singaporean drinkers are spending more and more on alcohol and like many Western consumers are increasingly interested in the quality, history/heritage and production of the brands they are drinking. Singapore also ranks very highly for the number of top-quality On Trade outlets.
This has helped in the education process and the increasing sophistication of consumers. Currently, it is very common to see at least 20-100 single malts on the back bar of many venues, which again is fuelling the knowledge and interest of the drinkers. For independent bottlers, this is a key market, with the important attraction of a large number of very high-income educated customers who are willing to experiment.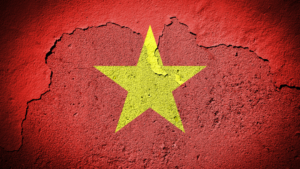 VIETNAM
After South Korea, Vietnam has the largest alcohol consumption in Asia. However, most of this is cheap beer and rice wine. When it comes to Scotch whisky the blended brands hold sway with Johnny Walker, Chivas & Ballantine's dominating the marketplace. Famous Scotch whisky brands are seen as very attractive to the growing middle-class, and the wealthy tier of society drink a sizeable amount of luxury brands like Royal Salute & Johnny Walker Blue Label. However, single malt consumption is very thin on the ground, and it is only in the major cities like Saigon where they are available.
Although Scotch whisky does actually have a strong foothold in the country, and the long-term trends do point towards the average consumer having more disposable income and becoming more whisky educated. Independent bottlers need to be patient with this market, but the long-term upside is there for all to see.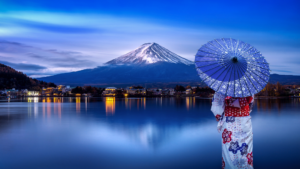 JAPAN
The most mature market in Asia is by far Japan. Their links and close relationship with Scotch whisky go back to the 1920s when Masataka Taketsuru opened the first Japanese whisky distillery using the knowledge he had gained working for several years in Scotch whisky distilleries. Today, Japan imports more than 50 million bottles of scotch and many bars and restaurants have incredible selections of single malt whisky with Glenfiddich being the top-selling brand. Sales of single malt whisky are greatly enhanced by the extensive gifting culture in Japan, as a good-quality malt symbolises aspiration, wealth, and sophistication.
This is partly responsible for the impressive knowledge of many consumers here. The quality of the whisky, the style of the distillery, the cask, the age of the whisky, and trying something interesting and different holds sway with many whisky drinkers here. The mentality is very different to China, for example. Many Japanese consumers will drink scotch with soda water as a highball, but the number of whisky clubs around the country is the key indication for bottlers that this very large, knowledgeable and sophisticated market has almost unlimited opportunities.
To conclude, as demonstrated above there is real momentum for Scotch whisky in the Asian market and it is showing no signs of slowing down. In fact, Scotch whisky could see real growth acceleration if the 150% import tax in India is greatly reduced and the UK joins the Trans-Pacific Trade Partnership with 11 other countries. Both scenarios seem likely in the near future. Will there even be enough aged stock to satisfy consumer demand, though? This is the pertinent question…
To find out more about purchasing Scotch Whisky casks, contact the Masters today.