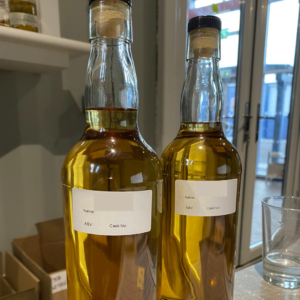 Psst!…Can you keep a secret?
Would you like to get your hands on secret Speyside 12-year-old whisky? We are very excited to be able to offer a parcel of limited-edition casks from an unnamed Speyside distillery.
Secret Speyside 12-year-old
From December 2008, this special Speyside 12-year-old comes from an unnamed Speyside distillery.
What we can tell you is the cask influence on the whisky has been magnificent and it could come from any number of well-known distilleries in the region. The spirit is very good quality and really epitomizes Speyside malt whisky.
As the colour shows, it has spent 12 years in bourbon hogsheads and it has taken on a great nose and flavour.
Ready for drinking now, it will only get better with age!
Three varieties
The beauty of this whisky is the hard part is done for you. Matured in bourbon hogsheads for 12 years it has now been re-casked into three varieties. All 82 casks are now filled to the brim because the angels have already had their share. Ideal for bottlers as well as investors who can opt to take it to 15 years (three-year hold) or an 18 years old (six-year hold). In fact, we believe it can go longer to 21 years because of the reset at 12 years.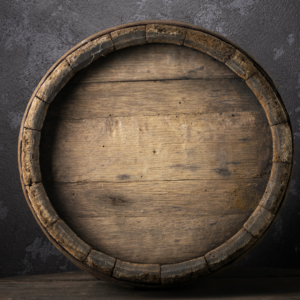 Three cask varietals:
Refill oak (hogsheads & barrels) – This will give the least oak influence, retaining the style and flavour for some time and continuing maturation much as it would have done had the casks not been vatted. It could be kept for several years and allowed to further mature. Because the whisky is ready now for drinking it can be bottled now or at any point in the future.

First fill bourbon barrels – These will perhaps have the greatest influence on flavour, the bourbon barrels will add a lot of oak and vanilla flavourings. The fudge and oak spice qualities will grow with the distillate fading a little. These barrels would be great bottled anytime from 6 months – to 9 years into the future.

Second fill sherry hogsheads - Having been used in the finishing process previously these casks will retain much of their ability to give flavour and colour, without completely overwhelming the spirit. We would expect these to begin to mature after 12-18 months and continue for 9+ years.
Samples of the original whisky are available to taste. These samples won't have changed much as they were only filled in the first two weeks of March 2021. Originally distilled at 63% ABV, now at 57.6% ABV. This is cask strength typical, classic Speyside single malt.
Available from £4,000 per cask (£37.50 per RLA).
Interested to hear more about the secret Speyside?
Get back to us soon
before word gets out. Shhh!
Tasting Notes
Nose: Sweet at first with a cereal note mixed with vanilla fudge and red apple. Touches of apple skin and honeysuckle come through after a short while and sweet oak. There is very little nose prickle, and the whisky is smooth and well balanced. With a little air, there are hints of dried apricot and the vanilla fudge is joined by sponge cake. There are more savoury aromas of gorse flowers and a touch of oiliness when left to air for a while.
Palate:
Very smooth and rich on the palate for a high strength whisky. Viscous and mouth-filling with a lovely mix of sweeter vanilla, honey and floral notes with spice and a touch of chilli heat. The oak comes through towards the back of the palate and is sweet and well balanced. Some baked fruit sits through the mid-palate bringing all the components together.
Finish:
This whisky has a very long finish for a 13-year-old. Predominantly spicy with sweet toasty oak. The chilli heat persists right the way through the finish which has waves of sweet and savoury flavours until it becomes dry at the very end.
Conclusion: A complex, rich and balanced whisky already, especially for a 12-year-old Speyside. It has a great mouthfeel and a very satisfying palate and finish. It could be bottled now and will only gain complexity in cask.