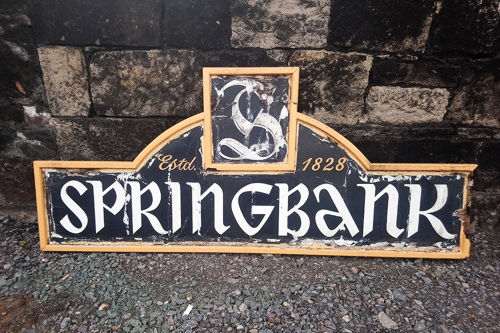 Cask Whisky Investment
We often get asked which is a good cask whisky investment – and it is always a difficult question to answer. There are many ways to look at what has proven to be good investing in whisky casks, but I have always believed the most important element is that the whisky is superb: a whisky you enjoy so much that you could drink it every day, and a whisky that you would choose as a desert-island dram. These amazing drams do not have to be the most expensive, the most beautifully packaged or the most limited of releases, just great drinking whiskies that with every sip make you say 'Wow!'
An example: Springbank
Let's look at an example and see if we can find any sensible reasoning. Springbank is one of the great whiskies of Scotland and has always had a loyal following. Springbank 15 Year Old bottled in the 1980s sold for around £10 a bottle at the time; the same bottle today sells for between £600 and £700 – an increase of more than 6,000% in 30 years. Incredible, but why? It is a working distillery and has been for well over 50 years, so stock has always been regularly available but not so much to make it too commercial.
Springbank still produces what we call 'old-style' whisky. Much of the malt is locally sourced, one of the stills is direct-fired and it also part-uses worm tubs. The distillery has always sold a range of products: a 10 or 12 Year Old, a 15 Year Old and then aged expressions when stocks allow. But when the distillery still produces a 15-year-old expression today retailing at around £60, and the production style has not really changed much, then why are the old bottles selling for so much more?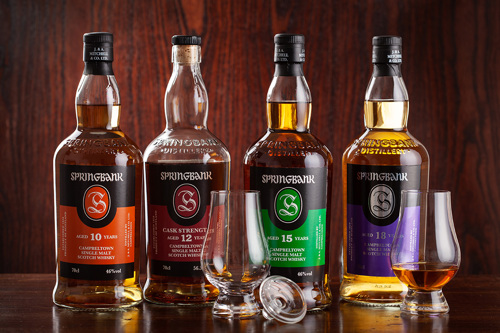 The argument is that even though the old style of whisky is similar to today, the taste is in fact quite different. Not necessarily better, just different. The whisky in these older bottles has a purity and complexity that is difficult to find in whiskies today. The spirit distilled at the time was more characterful and the process in some ways more artisanal, with no pressure on producing big volumes. The barley was probably more truly organic than what we know as organic today. The casks were also different to what is being used today. They may have been used for maturation two or three times provided they were still in good usable condition. Nowadays, technology to rejuvenate casks is much better, so even tired casks can be used again.
So, even though the current bottlings are extremely good, there are some of us who just love the old style that was available in the 1980s and before. In fact, we like them so much that we are prepared to pay anything to get ours hands on a bottle and yes, we will drink it. One less bottle will be on the market of something that is already scarce and guess what? The next bottle will probably cost more than the last one, especially if we enjoyed it so much that we are prepared to pay anything to get another.
One thing for sure is that collectors do not buy Springbank for the packaging. Indeed, some claim it has the worst packaging in the industry! The older bottles might have been simply packaged but they have become some of the most iconic bottles of the time.
This principle does not only work with old bottles from the 1980s and prior; the amazing whiskies of today will become collectors' items of the future. This includes both independent bottlings as well as distillers' releases, however today we are more likely to find a superstar from the independent bottlers purely due to the number of casks released. Recent releases from distilleries like Littlemill, Imperial, Bunnahabhain, Bowmore, Glendronach, Arran, Ledaig and, of course, Springbank have been very good indeed. Also, not forgetting some of the unbelievable late-1980s and early-1990s vintages of Irish whiskeys released by some of the smaller indie bottlers.
Interested in a Cask Whisky Investment? For more news from the Whisky Portfolio Investment Masters, sign up to our newsletter by ticking the box at the bottom of the registration form.  Follow us on Instagram, TikTok, Facebook, Twitter, LinkedIn and YouTube.
The original version of this article was published in thewhiskyexchange.com