It's fair to say that Scotland completely over-indexes on its share of spine-chilling ghost stories in many of its creepy castles and misty valleys. Scotch whisky also has its own tales of the paranormal! It is hardly surprising that with over 130 distilleries, many of them dating back two centuries that there are many tales of the unexpected. Be aware next time you visit a distillery...
Most of Scotland's Top 10 Haunted Distilleries featured are ones that have made a special appearance on our stock list either in the past or present, so without further ado, here are Cask Trade's Halloween Top 10!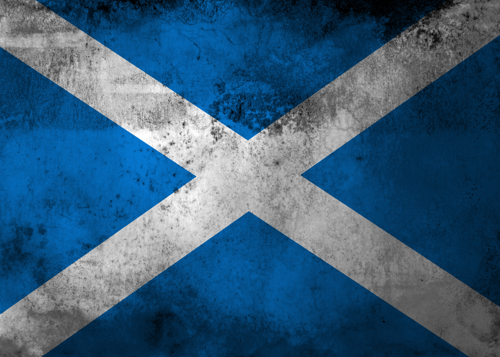 No.1 - Glen Moray… (Elgin, Speyside)
Elgin is a town full of spooky, paranormal activity. With only a small population of 25,000, there is a thriving industry in a variety of ghost tours. Just some of the highlights are the Witches Tour which tells the story of the 26 witches who were brutally tortured and put on trial in the 16th century. Elgin Cathedral is very haunted by numerous ghosts, plus there are horrifying tales of grave robbing in the main cemetery. One of the local pubs (The Thunderton House) is haunted by none other than Bonnie Prince Charlie. All this is before we get to the Glen Moray distillery which was built on the site of the Middle Ages local gallows! There have been numerous sightings and chilling reports of strange, unexplained behaviour. During building work seven skulls were discovered on the grounds of the distillery - they were even put on display for a while before receiving a proper reburial. Enter Glen Moray at your own risk!
We currently have 2007 and 2018 Glen Moray casks available. This a great opportunity to join the spirit world in more ways than one!
No.2 – Glenrothes… (Rothes, Speyside)
Interestingly the story here actually starts with the owner of neighbouring distillery, Glen Grant, and their charismatic founder Major James Grant. One of life's great adventurers and raconteurs, Grant traveled over to Rhodesia (nowadays Zimbabwe) in 1898 on the hunt for Big Game. On this hunting trip, he discovered a poor starving orphaned boy named Byeway. After consulting with the local tribe, it was agreed that the boy probably wouldn't survive much longer and that Grant could take him back to Scotland as his servant. He became the Major's pageboy and was dressed up in a starched collar and suit!
Attending the local school, Byeway soon started talking English in the local accent and became a well-liked member of the local community. When World War 1 started he volunteered for and served in the British Army with courage and distinction. Returning to Rothes after the war he became the goalkeeper at the local football club and after retirement became a fixture in the stands.
Passing away in 1972, Byeway was laid to rest in the cemetery overlooking the distillery. How then did this peaceful gentle soul come to haunt the Glenrothes distillery? The theory is that when the new still house was built in 1980 it disrupted one of the local ley lines which ran through the cemetery and Byeways grave. Byeway thus started to haunt the distillery workers and for some strange reason, the No.3 still didn't work very well. It was only when a local professor theorised on the energy flow of the ley lines that a remedy was tried. Iron rods were hammered into the damaged ley line and the energy flow was diverted back to its normal route. Byeway was never seen again but before every tasting inside the distillery 'a toast to the ghost' is performed.
Raise a dram to Byeway with one of our very special old and rare Glenrothes 1985, 1986 or 1997 casks.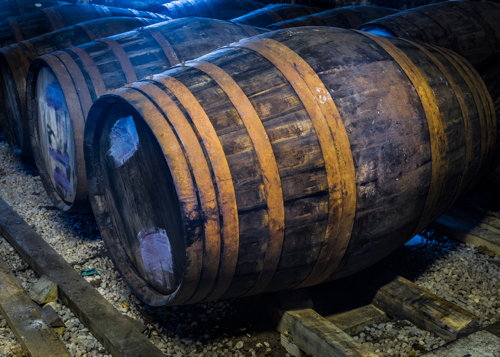 No.3 Jura… (Craighouse, Isle of Jura)
Over to the west coast of Scotland, where Jura can boast two distillery ghosts. The first haunting occurred as an act of revenge against the local landowner Archibald Campbell. One night he was visited by an angry ghost of an old woman furious that he had outlawed distilling on the island, severely disrupting the income of the local population. Campbell was so frightened by this experience that he decided to build a distillery in 1810 (the original Jura distillery). To this day, a bottle is buried at the site of the original distillery to appease the spirit of the angry old woman. This ghostly tale has inspired two official bottlings – Jura Superstition and Jura Prophecy.
The other ghost is of the friendly variety and is said to be an old local schoolteacher named Elizabeth Quinn. This kind of ghost is often heard enquiring about the well-being of the children. How she ended up haunting the distillery is a question yet unanswered.
We have some wonderful 2009 barrels on our stocklist from the famous Jura distillery located on Scotland's stunning west coast.
No.4 Highland Park…. (Kirkwall, Orkney)
This famous distillery is haunted by the original founder of the distillery, Magnus Eunson, who is of Viking descent. He is said to wander the grounds of the distillery at night, keeping a check on his legacy.
Experience the mythical grandeur of this revered distillery with one of our 2018 Whitlaw casks… (Distilled at Highland Park under the Whitlaw name). 

No.5 Bowmore…. (Bowmore, Islay)
The story here goes that one stormy night, a local crofter spotted a headless horseman riding away from his cottage. The door was wide open and a bottle of Bowmore was on the table opened with one dram missing…The crofter wanted nothing to do with the spirit world and threw away the opened bottle of whisky. This is why to this day, the locals will always open a new bottle for any of their guests.
We do have casks from time to time from this very special distillery which first opened its doors in 1779!
Other spooky stories have centered around the vaults at Bowmore, with people having witnessed strange and mysterious apparitions.
No.6 Glendronach… (Forgue, Aberdeenshire)
A mysterious, beautiful Spanish lady is said to haunt Glendronach. In the 1970s after the delivery of a large batch of Spanish sherry casks a beautiful woman wearing a full mantilla (a black lace veil) was spotted running away. To this day she has been witnessed moving around in various parts of the distillery. Many people have said that they sometimes just hear the rustling of a skirt to alert them to her presence. This majestic, exotic ghost is said to look sad and lonely, possibly because she is marooned a long way from home, shivering in the cold damp Scottish weather!

No.7 Tomatin… (Tomatin, Inverness-shire)
Tomatin's ghost is of the four-legged variety but no less frightening than any other distillery. Many believe the ghost dog which haunts the grounds and surrounding forest is actually the spirit of the last wolf killed in Scotland. This fearsome black beast is said to stalk its prey before transforming and disappearing into a mysterious blue cloud of smoke. The distillery even released a special smoky bottling called Cù Bògan (ghost dog in gallic) Spooky…
Tomatin casks feature regularly on our stocklist. Visit the distillery at your peril!
No.8 Glen Scotia… (Campbelltown, Argyll)
At one point in time, Campbeltown had 28 thriving distilleries in a bustling town. However, in the 1920s financial hardship devastated the area and all but three distilleries survived. Campbeltown became a ghost town and even today has a population of fewer than 200 people. In 1928 the then-owner of the Glen Scotia distillery – Duncan McCallum went bankrupt, forcing the distillery to close. In 1930 Duncan McCallum tragically killed himself by throwing himself into Campbeltown Loch and drowning. He is said to still haunt his old distillery today.
No.9 Glen Ord… (Muir of Ord, Ross-shire)
This Diageo Speyside distillery is haunted by a former Stillman who can be seen turning the barley on the old malting floors. Another ghost that visits only once a year is a former auctioneer, who always used to drop by for a dram on the way home…
Keep an eye on our sister site Auction Your Cask where we have had some highly sought-after casks from this distillery to bid on.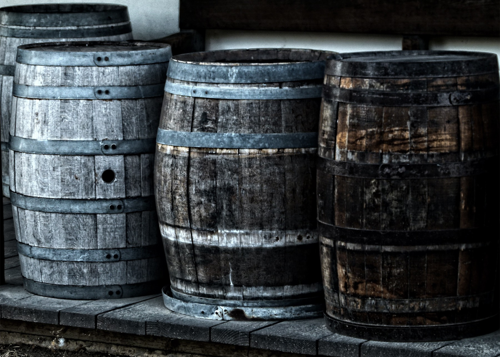 No.10 Glenkinchie… (Tranent, East Lothian)
Lowland distillery Glenkinchie can boast three ghosts roaming the distillery. Two of them are of the friendly variety, and one falls into the more sinister category. The two ghosts who are confined to the visitor's centre are named Mrs. Redpath and 'Gentle Tom' and they like nothing better than to open closed doors. However, the third ghost 'Mischievous Willie' who roams the distillery is known to have attacked tour guides and thrown them to the floor! Frightening!
We will conclude with a quote from famous the Scottish writer Arthur Conan Doyle... "Where there is no imagination, there is no horror."  
Cask Trade has created the largest whisky cask marketplace in the world, we are helping whisky lovers and alternative asset collectors to buy and sell casks of exceptional quality. Please contact info@casktrade.com for more information.