It's been a while since I'd returned to Speyside, and my autumn trip to whisky country certainly did not disappoint! What a glorious season to visit some iconic distilleries nestled among the beautiful landscapes and the River Spey. Of course, there are not only distilleries to visit in this region, but also some serious whisky shops and world-renowned whisky bars.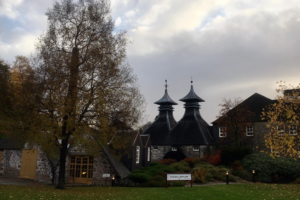 The first stop was
Strathisla
, the oldest licensed distillery in the highlands founded in 1786, and arguably the most picturesque distillery in Scotland. (I may be slightly biased, but it has been noted by the odd whisky publication or two…). Known as one of the main components of the Chivas Regal blend, Strathisla is also regularly seen as a fruity and sherry-rich 12-year-old single malt. We had a superb Strathisla 2009 barrel in stock which was sold to Hong Kong just last week!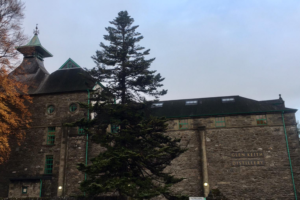 Next up,
Glen Keith
- a sister distillery a stone's throw away from Strathisla, also owned by Chivas Brothers. Glen Keith distillery has been at the forefront of innovation thanks to its key role in distilling trials. This has produced a variety of whisky styles for the Chivas portfolio. Among our new arrivals, we have a parcel of Glen Keith casks distilled in 1997, just a couple of years before the distillery ceased production for over a decade. These casks give a rare insight into a historic whisky style produced by Glen Keith distillery.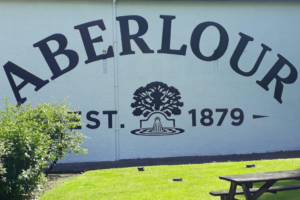 Distillery tour number three was
Aberlour
, another gem and hugely popular whisky - this distillery is one to watch. They have also recently submitted planning for an upgrade which will see a doubling of their production capacity. Known for their core range 12, 16 and 18-year-old expressions matured in ex-bourbon and ex-sherry, I'm a particular fan of their cask-strength whiskies matured in ex-Oloroso casks; without hesitation I scooped up a bottle of Aberlour a'bunadh from their visitor centre! Keep an eye on our
stocklist
for some Aberlour casks coming soon!
While in the town of Aberlour, one cannot resist a visit to the Dowan's Hotel. Both establishments have an impressive collection of whiskies. If you need a pit stop between the Dowan's, there is more whisky temptation at the Speyside Whisky Shop. They specialise in rare and collectible malts.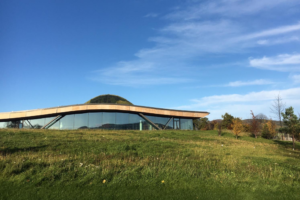 Last but certainly not least I had a stroll through
Macallan
, which rounded off the trip nicely. As if their signature sherry cask matured whisky was not legendary enough, Macallan has since rebuilt their visitor center and expanded the distillery in a stunning feat of elegant architecture. Sadly for us, Macallan stopped selling privately in the mid 90's so casks of Macallan are few and far between. If you want to taste old Macallan it's best to drink it straight from the source, or at The Craigellachie Hotel and Highlander Inn which are just down the road from the distillery. Combined, these world-famous whisky bars boast a selection of well over 1,000 whiskies!
Slàinte
, Myriam