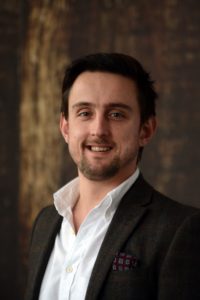 Cask Trade Director Lee welcomed the world of whisky after being put through a vigorous tasting induction of some cask strength scotch; from that moment he never looked back, and this experience alone was enough to convince him to diverge his career path from wine to whisky...
How long have you worked for Cask Trade? From the beginning!
What first ignited your passion for Whisky? I was working in the wine industry, with a retailer who also owned a famous whisky store. As part of the training, I spent a day at our whisky store, and after being put through a vigorous tasting induction of cask strength whiskies, I asked to move to work in that store...
What are your top three favourite Scotch whiskies and why? Not necessarily the best three I have tasted, but three that linger in my memory. In no particular order: Auchentoshan 1979, 32-year-old. A whisky with possibly one of the best noses I've had the pleasure to try. Glen Ord 25 years old. If I were to give one whisky that describes my perfect style of whisky this would be it. Heather, honey a hint of peat. Talisker 57 degrees North. This comes to mind as I know they have recently discontinued it. For me this was one of my go-to whiskies, Talisker is perhaps one of my favourite distilleries, at high strength and affordable, winner!
What are your top three favourite World whiskies and why? Again in no order and I'll limit to just the distilleries - - Paul John based in India - Mackmyra from Sweden  - Finally, I'll go with an English distillery, though I'm torn between St Georges in Norfolk and the Cotswolds Distillery – although, I'm more excited by my local distillery White Peak in Derbyshire.
What are your favourite flavours? Which aspects of whisky are the most important for you? Probably flavours most people would associate with the Highlands and coastal regions, so light peat, salt, honey, wax. I'm not a fan of overly cask-influenced whisky, and although the trend at the moment is towards dark, heavily sherried whisky, I would rather drink a whisky matured in a refill sherry cask with more of the distillery character.
Your favourite whisky cocktail? A good Rob Roy!
Whisky with water or straight cask strength? Depends very much on the whisky; some cask strength whiskies benefit from water others really don't. I'd always try neat to begin.
What do you like most about Cask Trade? The team we have is fantastic, everyone is passionate about whisky and most buy casks themselves, so they are invested emotionally and financially much like our clients.
Why should people invest in Whisky Casks? The ease of purchase and subsequent sale cannot be overestimated in terms of importance to any buyer. We make the process as inclusive as the client wants, whether a whisky expert or complete novice.
To find out more about what Cask Trade can do for you, don't hesitate to contact the team today and
let's talk whisky!