The simple guiding principle that all investors aspire to and agree on is to obviously buy low and sell high. For instance, in the early noughties, you could pick up a bottle of Yamazaki 18-year-old for about £40. This month it was selling for £1000 on the UK Scotch Auction sites! The price now has completely spiraled upwards to a point where the quality of whisky has no relationship with the value of the bottle. Is purchasing a bottle of Yamasaki 18 today a good investment? That is certainly debatable. It's reasonable to assume that the price will continue to rise, and you are purchasing something with intrinsic value, however, it is also reasonable to think that the investment value has gone from this particular expression. The same has happened not just in the world of certain whisky bottles, but even more so in the whisky cask marketplace.  
The Macallan Effect
Currently, there seems to be an almost cult-like obsession to own an old cask from a famous single malt distillery, especially Macallan. Casks though do have a shelf life and have to be bottled at some point. Therefore, if you could find a cask of 25+ year Macallan and be able to afford the highly-likely six-figure purchase price, then this would certainly go down as a very prestigious cask to own. It is also likely that there will be many admiring, envious comments from your friends, whisky aficionados, and people in general.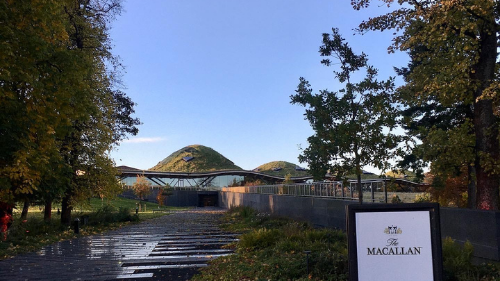 You may even enjoy the reflective glow of a certain amount of local media attention. Is it a good investment though? You would have to consider that your highly-prized purchase and its value are fraught with danger. Here's why… Firstly, how much longer does the whisky in the cask have to mature? Even if it is currently in good health, at some point the oak will start to overpower the whisky, and the value will plummet if it tastes like liquid wood. Also, if the ABV drops below 40% then it can no longer be called Scotch whisky.
You'll need to have very regular cask health checks. Secondly, a cask of this age will only have one main exit strategy, which are trade customers in the form of Independent Bottlers. The trade is business-savvy and whisky-knowledgeable. Even if the whisky is in very good shape, they will only buy the cask for what they can sell the bottles for, adding on their margins and the taxes that HMRC encumbers all bottlers with. At this point are you even in profit? Nothing is of course certain, but the risk factor is certainly very high!
Buy Low, Sell High
Let's return to the guiding principle of buy low and sell high. In the 1980s and 1990s, single malt whisky was only just becoming established (most of it was tipped into blends at that point). It was less than 3% of the global whisky market. In most countries, few people would've even heard of Macallan, Springbank, Ardbeg, Bowmore, etc. Casks of whisky from these distilleries were available at that time if you knew the right people to talk to, and compared to the prices today were incredibly cheap.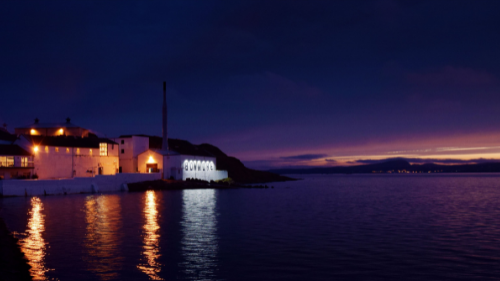 The question for investors is, "where do I find value in the cask whisky marketplace today?" Our advice is to look at younger or medium-aged casks from distilleries whose brand equity is rising. The key milestone ages for whisky casks are 10/12/15/18/21/25 years; this is connected to the bottling market where most whiskies are bottled at this age and generally increase in value when they reach one of these key dates. Therefore, look for 'rising stars' from the distilleries at an age that suits your own investment strategy. Three distilleries that are currently on our stock list that fit these criteria are Glen Moray 2008 barrels, Ardmore 2009 barrels, and Craigellachie 2009 sherry butts.  
Glen Moray (founded 1897)
This Speyside distillery is owned by French company La Martiniquaise which since taking over ownership in 2008 has started investing heavily in the single malt brand. A stylish repackaging combined with a number of innovative new cask-finish expressions has since been released. Previously this distillery just made single malt for the Label No.5 blend but now is being discovered by whisky consumers around the world.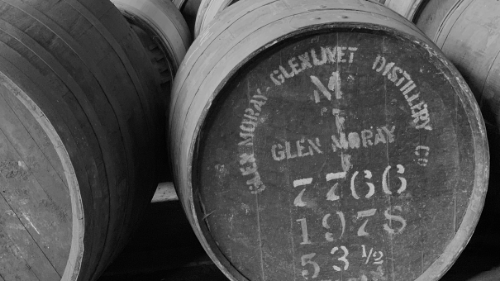 Ardmore (founded 1898)
Another distillery that is certainly undervalued. Owned by Beam-Suntory and thus a sister distillery of both Bowmore, Laphroaig and Yamasaki, this company certainly knows how to make great whisky. Ardmore until recently was hidden away in the Highlands making whisky for the Teacher's blend. This was a crying shame as the liquid is absolutely delicious with soft peat underpinning a fruity but weighty single malt. Whisky aficionados have known about Ardmore for a while but with sales increasing the brand equity is certainly on the rise.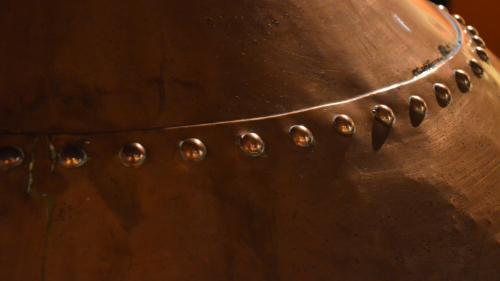 Craigellachie (founded 1891)
Owned by John Dewars & Sons and part of the huge Bacardi Company, this distillery produces a very traditional style malt, which is revered by the whisky drinking community. In 2014 a core range was introduced, and the expansion of the single malt brand around the world is there for all to see. Bacardi has a huge global distribution network - lookout for Craigellachie coming to a bar/whisky shop near you very soon... A brand on the rise.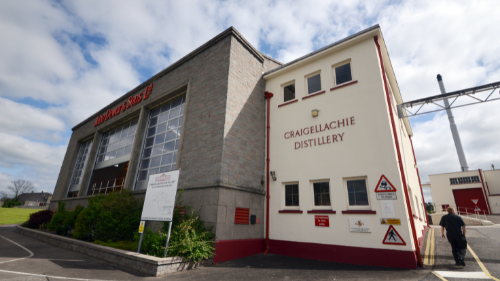 Conclusion
To conclude, the question that investors in cask whisky should ask themselves next time an old and rare prestigious cask comes onto the marketplace is, "should I buy a cask at the top of the market, or would I be better off having a balanced portfolio of 10/15 casks from different distilleries?" These distilleries have great potential, are aged in different casks, are from different regions, and are all at different ages. A balanced portfolio with younger and more medium-aged casks from these types of rising star distilleries can be more rewarding and certainly less risky than one prestigious old cask...!
To find out more about whisky investment and purchasing Scotch Whisky casks, contact the Masters today. Keep up to date by following us on socials: Instagram, Twitter, Facebook, LinkedIn, YouTube.