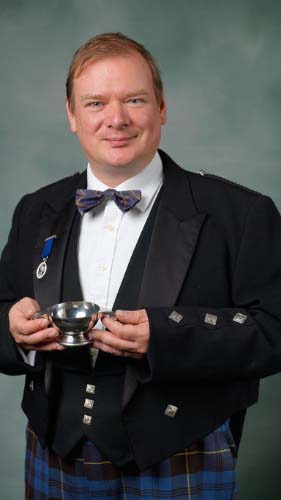 It's the biggest honour in whisky, a highly exclusive 'club' and one surrounded by much pomp and ceremony; but what do we really know about the Keepers of the Quaich and how can we get in? Cask Trade finds out…
By their own admission, the Keepers of the Quaich refer to themselves as an exclusive international society. The chosen few travel from all corners of the globe to accept their medal at a ceremony and banquet held at Blair Castle, in Perthshire. The biannual events are attended by the society's Patrons who include many Earls, Dukes and even a Viscount.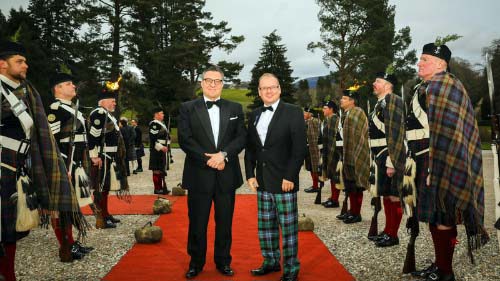 Beyond this, the rest is shrouded in a little mystery. Fortuitously, Cask Trade Board Director Colin Hampden-White has been honoured with the Keeper of the Quaich title and sheds some light on what goes on behind the castle doors.
"The Keepers recognises those who have shown outstanding commitment to the Scotch whisky industry," says Colin, who adds: "You can't apply to become a Keeper, you have to be invited and nominated by two people who are already Keepers and one has to sit on the committee. After 15 years of being a Keeper, you can become a Master."
Colin, who was nominated by the 'godfather of whisky' Charlie McLean and Diageo stalwart Nick Morgan, explains how he made the cut.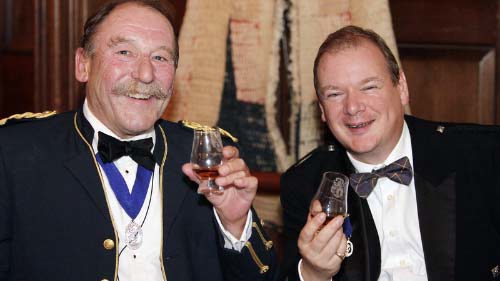 "You have to have worked in Scotch industry for seven years and done something remarkable. For me it was the creation of Whisky Quarterly which, at the time, was the only upmarket whisky magazine," says Colin who is one of approximately 2,500 Keepers around the world.
Colin adds: "The Keepers was established by five main companies in the late 80s when whisky was incredibly unpopular. It was set up for people to promote Scotch. Its main function today is still to bang the drum for the industry and reward the people that are doing that by asking them to become a member."
But what of these banquets held at the spiritual home of the society?
"The biannual dinners celebrate Scotch around the world and are a way to say thank you to the Patrons. There is much pomp surrounding the events including being marched into dinner by a private army of pipers," says Colin who says the Keepers even have their very own tartan.
However, Colin says the society is much more open these days and welcomes new members to the events which have featured many illustrious guest speakers over the years including former U.S. President Ronald Reagan and HRH The Prince of Wales no less!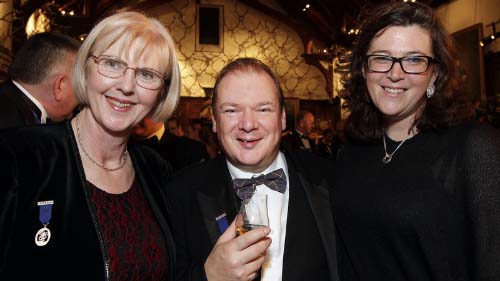 Interested in whisky investment? To find out more about purchasing Scotch Whisky casks, contact the Masters today. Keep up to date by following us on socials: Instagram, Twitter, Facebook, LinkedIn, YouTube.