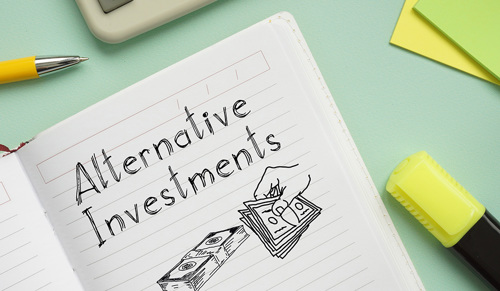 "Is Scotch Whisky The Next Alternative Asset Class? Should It Be?"
Over the last two decades, there has been a significant appreciation in the value of whisky portfolio investments. This phenomenon has been particularly true of Scotch and Japanese whiskies and, to a lesser extent, American whiskeys.
Concurrent with this price appreciation, and often intertwined with it, has been a second trend towards the "premiumisation" of many whiskies.
Premiumisation refers to the release of expensive ultra-aged whisky expressions, single malts and blends, and non-age statement whiskies that incorporate rare malts of undisclosed age. These whiskies can retail for thousands, sometimes tens of thousands, of dollars a bottle. These whisky expressions are highly collectible due to their small numbers. Many have a history of significant value appreciation after their release.
Between 2011 and 2021, for example, the Knight Frank Luxury Investment Index had Scotch whisky as the best-performing asset class, with an appreciation of 428% among "luxury collectibles." Classic cars, by comparison, appreciated 164% over that same period. Andrew Shirley, Editor of Knight Frank's The Wealth report, dubs these asset classes "investments of passion."
The Whisky Index was launched in 2018. Despite its stellar, decade-long performance record, it has underperformed several other asset classes, from wine to collectible handbags, over the last three years.
In 2021, for example, the Knight Frank Whisky Index only appreciated 9%. Notwithstanding its impressive 428% appreciation over the last decade, the appreciation from 2009 to 2019 was an even more impressive 586% — ample proof that the rate of price appreciation has been slowing.
Shirley, however, is unconcerned by the Whisky Index's slowing rate of appreciation, pointing out:
I think the slowing needs to be put in context. No market could continue to grow at the rates rare whisky was achieving. The annual performance we are seeing now is still pretty respectable and more sustainable.
According to Andy Simpson, whisky analyst and broker at Rare Whisky 101, the average price of a bottle of Scotch whisky in the secondary market dipped to an average of $553/bottle in 2019 before rebounding to a new record of $588 in 2021.
Between December 31, 2019, and June 30, 2021, claims Simpson, the Apex 1000, an index of the top 1000 Scotch whisky expressions, increased by 16.4%. That was .03% better than the gold price increase during that period.
Per Simpson, however, notwithstanding the increase in the average price of a bottle of Scotch whisky, "we are also seeing stress in the high value (>£5,000/$5,750) segment of the market."
The Scotch whisky brand that showed the most appreciation in the first half of 2021, according to Simpson, was Springbank. Rosebank and Dalmore ranked second and third. The Macallan, the Scotch whisky typically seen as the poster child of rare whisky portfolio investment, ranked 28th, down 17 places from its rank at the end of 2019.
Currently, notes Simpson:
Peated Scotch is very much in demand, more so than ever before. The Asian palate was always about heavily sherried Scotch, but there's very much a current focus on rare peated makes. Ardbeg, Lagavulin & Laphroaig are seeing huge demand.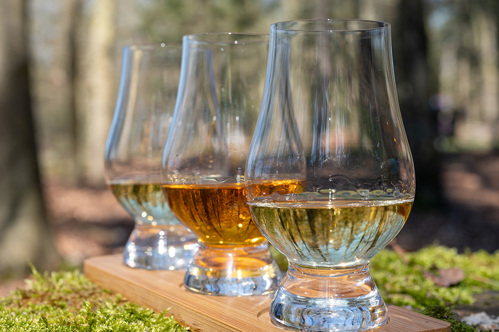 Additionally, Simpson points out:
From a pure whisky portfolio investment perspective, there are only two producing distilleries in the top 10. Springbank and Dalmore are surrounded by ghosts! Silence, it appears, is indeed golden.
Simon Aron is the Managing Director of Cask Trade, a London-based stockist and auctioneer of Scotch whisky casks that sells to private investors and independent bottlers. According to Aron, "the average price of a cask of 12 to 18-year-old whisky has doubled, (some brands have) even quadrupled in some cases, over the last five years."
The 12-18 YO Scotch whisky category is the most popular age statement for independent bottlers and represents roughly 90% of the single malt whisky expressions available in the marketplace.
Ideally, for an asset to qualify as an alternative investment class, it should meet three criteria: fungibility, liquidity, and a mechanism for transparent pricing valuations. Not every asset class meets all three requirements fully. That doesn't preclude an asset from being an alternative investment class, but it does add greater complexity to its valuation.
Precious metals like gold and silver are entirely fungible. Gold of equivalent grade is identical regardless of where it was mined or held. Scotch whisky, on the other hand, is anything but fungible, even when speaking of expressions of the same distillery/brand.
There are two ways of investing in Scotch whisky: bottles and maturing casks. Both types of whisky portfolio investment have advantages and disadvantages. Bottles are easily transportable and, notwithstanding regulations in many countries over the sale of alcoholic beverages, are relatively straightforward to sell in a private transaction or via an auction house. Moreover, if you can't sell your investment, you can always drink it.
Bottles also have some significant disadvantages. Once a whisky is bottled, it stops ageing. A 25-YO whisky will always be a 25-YO regardless of when it was bottled. Also, most countries levy substantial excise taxes on spirits when bottled, raising the carrying cost of these whiskies.
Moreover, there can be significant variations in bottled whiskies. Age statements are specific blends of a distillery's single malt whiskies of varying ages. The stated age statement refers to the youngest whisky in the blend, not the average age of those whiskies.
A 25-YO Macallan is not a 12-YO Macallan that has aged for another 13 years, but an entirely different blend of Macallan single malt whiskies, one in which the youngest component of the blend is at least 25 years old.
Whiskies bottled in the 1980s and 1990s, during the Scotch whisky glut, for example, often had a larger percentage of older whiskies than contemporary bottlings, even though they carry the same age statement. That's one reason why older bottlings of collectible whiskies often sell at a premium to their current versions, even though they have the same age statement.
Moreover, the components of the blends change over time to reflect the available whisky inventory. A Sherry-matured whisky bottled 30 years ago will likely have a greater proportion of whisky from first-fill Sherry casks than a modern bottling of the same age statement.
As demand for Scotch whisky has risen, many distillers have reserved their better malts for blending in premium statements and used a greater portion of younger whiskies and second-fill casks in their younger expressions. The flipside of premiumising whisky is the rarely talked about phenomenon of dumbing down entry-level expressions.
Moreover, hundreds of independent bottlers source newmake whisky from distilleries to mature in their casks and warehouses. Expressions bottled by the distillery that produced the whisky are termed "distillery offerings" and usually sell at a premium to expressions from independent bottlers.
An independent bottler's choice of casks and maturation protocols often result in whiskies with significantly different aroma and taste profiles from the official distillery bottlings. In some cases, the independent bottlings can be substantially superior to the distillery bottling, and the fact that they sell at a discount represents a significant discrepancy in value.
Bottled whisky also has a significant risk of fraud. Once bottled whisky enters the marketplace, the chain of title becomes opaque. Beware of that rare whisky bottle sold on public auction sites like eBay. The bottle may be authentic, but its contents may be completely different.
In the future, Non-Fungible Tokens (NFTs) and blockchain technology may create a more transparent chain of title and guarantee the authenticity of newly released collectible whiskies. It won't have an impact on older releases, however.
Casks of maturing whisky also offer significant advantages and disadvantages. Unlike bottles, whisky in the barrel will continue to age and, presumably, become more valuable over time. Moreover, in the case of Scotch whisky, a robust regulatory framework and a detailed chain of title accompany each cask.
Every cask is assigned a registration number when filled, and that registration number follows the barrel when sold to different parties. That allows an investor to know a cask's entire chain of title.
When you buy whisky casks, you receive a certificate of ownership that includes the original registration number of the barrel and where that cask is held. The potential for fraud is always present, but it is less likely in the case of cask ownership than it is with bottle purchases.
Moreover, casks have a lower carrying cost per litre since alcohol excise taxes are levied when the whisky is bottled.
On the other hand, a whisky cask portfolio also has higher risks. Whisky can't be kept in a cask indefinitely. Depending on the whisky, the characteristics of the barrel, and the environment where the whisky is maturing, at some point, the whisky needs to be removed from the cask. Otherwise, it becomes overly woody, and the quality will deteriorate.
Casks are monitored to ensure that the whisky is still improving. For young barrels, yearly checks are sufficient. For older casks of ultra-aged whiskies, quarterly or even more frequent checks are advisable.
The regulatory structure surrounding maturing whisky casks makes them much less mobile. Maturing whisky resides in bonded warehouses. You can't simply drive up in your truck and haul your whisky away.
Specially designated trucking companies handle transfers between bonded warehouses or bottlers. They are also highly regulated. Moreover, cask owners must register with UK spirits regulators and tax agencies, unlike bottle owners.
Although maturing casks theoretically increase in value as they age, they also lose alcoholic strength. The amount of alcohol lost to evaporation, euphemistically called the "angels share," varies depending on the cask and where the whisky is matured.
A common mistake of novice whisky cask investors is buying the cheapest cask among similarly aged barrels from a distiller. All other things being equal, casks are valued based on the litres of pure alcohol (LPA) they contain. A cask with less LPA is priced lower.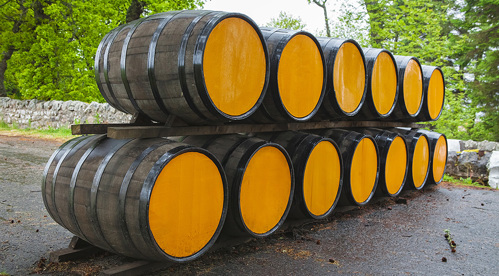 Since a distillery's casks are filled at the same alcoholic strength, a barrel with fewer LPAs is typically more prone to evaporation. Those casks will lose more alcohol over time and will turn out to be less profitable. Generally speaking, you are better off buying casks with a higher LPA and are, therefore, more expensive than buying cheaper ones with less LPA.
Finally, under Scotch Whisky Association (SWA) rules, a cask must have an ABV of 40% or better to be bottled as Scotch whisky. Casks lower than 40% ABV can't be bottled, although they can be blended with other barrels from that same distillery with a higher ABV to increase the average proof. A single cask whose ABV is less than 40% is still saleable but usually sells at sharp discounts.
Although specific comparisons are difficult to find, whisky cask investments have generally returned about twice the returns of investments in bottled whisky.
According to Aron, however:
There has been a slowing since the beginning of 2022 as independent bottle prices can't sustain the price increases. Our average of 10-20% year-on-year growth has now been conservatively reduced to 7-11%, but only if the price is fair, to begin with, and casks are held an appropriate length of time.
Simpson has a similar expectation, noting:
We're starting to see Scotch whisky as a more stable, commoditised, easily accessed asset class. I think we'll see gains at around the 10% - 15% annual benchmark.
Unlike precious metals, Scotch whisky does not have a high degree of fungibility. That alone does not preclude it from being an alternative asset class. Art, for example, has no fungibility. Each work of art is a unique asset, but art is still an alternative asset class.
Generally speaking, the less fungibility there is in an asset class, the more complicated and nuanced the asset selection and the greater the difficulty in determining the correct pricing.
The second element needed by an alternative asset class is a functioning liquid market. A secondary market where Scotch whisky is bought and sold by individuals and investment firms, as opposed to the primary market where distillers are selling to wholesalers and retailers, is essential to providing liquidity and an exit for Scotch whisky portfolio investment.
No one is quite sure just how large the secondary market for Scotch whisky is. According to Simpson, in the United Kingdom, in 2020, approximately 139,000 bottles with an aggregate value of £57/$80 million. In 2021, he estimated that the market grew to 172,500 bottles with an aggregate value of £75/$104 million.
Simpson estimates that the worldwide auction market, including the UK, is about £130/$150 million. He adds, "private transactions are impossible to calculate."
The market in whisky casks is even more opaque. Scotch whisky has an active cask market. Most barrels are ultimately sold to other distilleries for blending or to independent bottlers. In some instances, private whisky portfolio investment will finance that inventory—purchasing and holding it until it is ready for sale to bottlers.
The bulk of the secondary whisky market is UK-centred. Asia, especially Hong Kong, has been the scene of several high-value whisky auctions and has a large, relatively opaque, private, secondary whisky market.
Altogether, however, it's unlikely that the secondary whisky market globally is larger than $200-$250 million. By comparison, the art sales of the two most prominent auction houses, Christie's and Sotheby's, amounted to over $14 billion in 2021.
As far as liquidity goes, a $200 million market is fragile. In an environment of steadily rising prices, it's large enough to accommodate individual whisky portfolio investors looking to part with their prized bottle of ultra-aged Springbank or that legacy bottle of Brora or Port Ellen. It could even accommodate a small, $10 to $20 million or so, whisky investment fund.
If prices started to fall, especially against a backdrop of general economic contraction worldwide, a $200 million market would seize up very quickly if there was a mad rush for the exit.
The third criterion to establish an item as an alternative asset class is a transparent and reliable pricing mechanism. Most whisky sales in the secondary market are via public auctions or private sales that use auction results as a benchmark.
Auction sales can be a good measure of market valuation. This is especially true of lower-priced whiskies sold at auction in large numbers. In these cases, auction results are a reliable benchmark of value. Sales of rarer, one-off expressions are harder to evaluate.
Take the case of the recent sale of a rare 46 YO cask of Ardbeg in a private sale to an unknown Asian investor. The 1975 Cask #3 sold for $19 million, the highest price ever paid for a cask of whisky. The sum was over two times larger than the £7/$8 million amount Glenmorangie paid for the entire Ardbeg distillery and inventory in 1997. At the time, that whisky was already 22 years old, quietly maturing in Ardbeg's warehouse.
It's hard to see how these results impact the resale price of rare Ardbeg expressions. Will they increase the average resale value of Ardbeg bottlings? Or are they outliers that have little impact on market prices?
In this regard, Scotch whisky as an asset class shares many similarities with the art market. Art auctions can be a reliable way of determining market prices and confirming price trends, even though outlier transactions don't always impact overall asset pricing.
There is one other characteristic of whisky as an alternative asset class that makes it attractive. To date, it does not seem to correlate with financial markets. The exception was in the second quarter of 2020 when prices at auction dropped modestly during the COVID-induced general market meltdown that occurred in the spring. Otherwise, whisky prices seem little affected by the gyrations of financial markets.
So, should Scotch whisky be an alternative asset class? It's certainly moving in that direction, although the amount of capital devoted to Scotch whisky as a financial asset is still limited. It's not an asset class that you should consider investing in unless you have a broad knowledge of the whisky market or are working with someone who does.
Even then, for most people, given the limitations of the market, it's not going to be an investment whose outcome will significantly change their lifestyle.
An investor with a substantial net worth would have difficulty investing a meaningful amount of capital. Alternatively, if your whisky portfolio investment will substantially change your net worth, you are probably being financially imprudent.
Still, it's hard to beat Scotch whisky if you are looking for an asset class where the worst-case scenario is that you drink your investment.
Interested in a whisky portfolio investment? For more news from the Whisky Cask Masters, sign up to our newsletter by ticking the box at the bottom of the registration form.  Follow us on Instagram, TikTok, Facebook, Twitter, LinkedIn and YouTube.
The original version of this article was published in www.forbes.com