Irish Grain Whiskey is generally of great quality and delicious. Why then is such a fantastic spirit managing to slip underneath the radar? Certainly, Irish whiskey is undergoing a renaissance right now. Very soon the number of distilleries will rise from 13 to 35. In 1987, there were only four when the Cooley distillery opened its doors for the first time. The interest in Irish Pot Still and Blended whiskey is reaching stratospheric proportions. Quite rightly winning plaudits left right and centre. Partly thanks to our American cousins, who can't drink enough of the Irish liquid gold. There is a real shortage of aged stock. This is reflected in rapidly rising prices.
For grain whiskey, yes some brands have come onto the market. If you look around you'll find a very small handful of expressions from Teeling, Kilbeggan & Midleton. However, all the whiskey is quite young and clearly, only small quantities have been released. Cooley for example did release a 15yr & 18yr under their Greenore brand. (And it actually won a lot of awards). Although it was soon discontinued as only 5,000 and 4,000 bottles were available. Why is so little of this whiskey available? Is it any good? As an investor why should I get excited about this? Well we're going to lay down
 why Irish Grain Whiskey could be a very savvy investment and addition to any portfolio.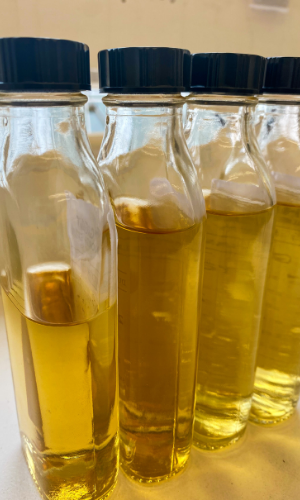 Irish Grain Whiskey is of course a very important component of any Irish Blended Whiskey. Until recently most of it was made by the Midleton distillery down in Cork for their very successful Jameson brand. Very little grain whiskey was aged anything more than a few years. Recently the demand for Jameson and other Irish blends has skyrocketed. Jameson alone has gone from 500,000 cases to 7.5m in just 25 years! What has also caught Irish distillers by surprise is the increasing demand for blended whiskey. They are desperately short of both older malt & grain casks. With all these shortages it means that very little Grain Whiskey has ever been released.
Is there even a market for Irish Grain Whiskey? The simple answer is absolutely, especially if you have older aged casks. At the moment you can only find younger expressions on the market. This is because most of the older casks are being tipped into blends. Recently we acquired some Cooley 2010 Grain Whiskey casks and these are a great investment. Right now it tastes amazing so imagine how it is going to be in 10 years! These casks are certainly undervalued because there is very little older Irish grain whiskey lying in warehouses anywhere. Secondly, it was distilled by Cooley. Their award-winning Greenore 15yr & 18yr expressions prove how fantastic the whiskey is. Thirdly the age of the whiskey is 11 & 12 years old respectively. It is already at those magic numbers which are very appealing to consumers and thus Independent Bottlers.
This investment could be kept for a short while until it was 15 years old. Or, wait until it was either 18 or 21 years. This is when the value should've accelerated upwards even further. Our suggestion for your exit strategy is to put these casks up for auction with our 'Auction Your Cask' facility (with a reserve of-course). And see where the value goes. You could be very very pleasantly surprised.