Glenrothes distillery (Glen-roth-ess, From 'Gleann Rathais', Rothes Valley), Macallan's sister distillery, is built a short distance away in the picturesque Speyside town of Rothes. While it is not as well known, Glenrothes' spirit is richer and more complex, and is aged in the same famous sherry casks as its illustrious relative. It is little wonder that Glenrothes is quickly becoming noticed by investors and independent bottlers alike, and prices have been rising very quickly.
A richly flavoured and complex malt,
Glenrothes
is a colourful Speyside distillery that ages the majority of its whiskies in large sherry butts. Due to its artisanal character, Glenrothes has developed a dedicated following, especially in east Asia where rich, sherried whiskies are in great demand.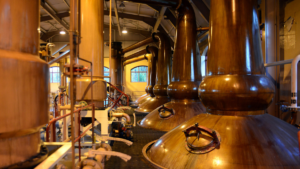 The distillery was built in 1878 by James Stuart & Co, who then also ran the nearby Macallan distillery. For the first 50 years, Glenrothes was hampered by a series of unfortunate events. The first whisky ran off the stills on the 28 December 1879, the same day as the Tay Bridge disaster. Over-proof whisky is notoriously highly flammable, and at 100% proof, the distillery paid the price. Extension work began in 1896, but before the work was finished, a fire in December 1897 caused serious damage. The distillery saw further damage when a violent explosion shook Glenrothes in 1903.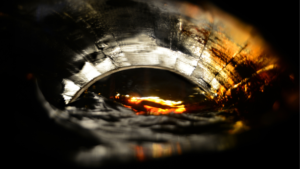 Then, in 1922, another fire in Warehouse Number One caused the loss of 910,000 L of whisky. The final fire in 1962 afforded the opportunity for expansion, and a further re-build in 1982 extended the still hall to five wash stills and five spirit stills. Today, Glenrothes is part of the
Edrington Group.
These
incredible casks
yield a huge number of bottles and can be bottled from 12 years upwards to 40 years. People often buy them after our client sells them and hang on for the next stage of their life. They can either change hands a number of times or be kept for the next generation before bottling. Ex-sherry barrels are an important component of any investment portfolio. We've got plenty of Glenrothes currently in stock! Call our friendly team today on 0203 7463030 and let's talk Glenrothes!