Whilst it is clear that markets are currently very turbulent, even if this was not the case I would still write the same article about Whisky Cask Investment and how this Alternative Asset compares to investing in Whisky Bottles and other Physical Assets.
The private purchase of Whisky Casks is an activity almost as old as the act of distilling the Amber Nectar itself, although the opportunity for Investors to be involved in this market is quite a modern phenomenon. There are many reasons for this, chiefly the increase in the availability of Single Malt Scotch in the 1980s and the continued growth in popularity of whisky as a hobby from the beginning of the 21st century.
It was around this time that a small number of whisky enthusiasts started to collect rare bottles and this market continues to grow to this very day – as evidenced by the increasing number of Whisky Auction Sites and the frequency of their sales. Despite the rarity of collectible bottles it is a relatively simple market to enter through visiting a specialist store, buying through an auction or from a private owner, or through one of the ballots held for rare bottlings on launch day. Buying whisky casks can be a little more difficult – and it is highly advisable that you deal with a reputable company in this sector – but this can offer many advantages to the Investor looking for medium and long-term growth compared to bottles and other alternative assets.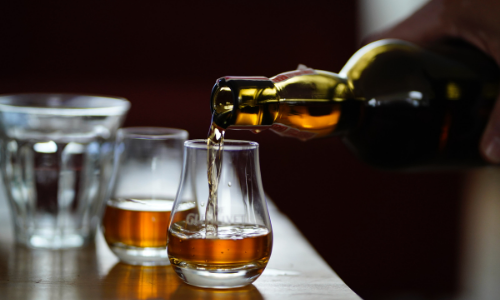 Firstly, let us consider Bottle Investment. Given the growing global interest in Single Malt Whisky there remain many shrewd investments to be made and the growth and profitability in this area show no sign of slowing down, but this does not automatically make a collection of rare bottles your best investment. Importantly, the liquid in a bottle does not continue to age and mature, so a 12-year-old bottle of whisky will always be a 12-year-old bottle of whisky and will only increase in value if the supply of said whisky reduces either due to being discontinued or a limited edition bottling. Many investors are also faced with time, financial, and logistical challenges such as associated auction fees, transportation costs, and the necessary storage space. The majority of investors simply don't have the time or space either in the home or their office to lose a room for their bottle collection and to handle the administration of tracking, packing, and sending bottles – especially when serious collections can easily run to hundreds or even thousands of bottles.
Whisky Casks make for a much simpler investment, with the liquid often purchased at a much younger age and at a much cheaper price than whisky which has fully matured. In some cases, it is even purchased as a new-make spirit! Whisky tends to sell best at the 'Milestone Ages' of 12, 15, 18, 21, and 25 years old, and it is wise to factor this into your exit strategy when choosing your investment. A shorter-term investment for example could involve holding a 9-year-old cask until it is 12 or 15 years old, with the whisky maturing in the cask and appreciating in value during this time. I am yet to find a distillery that sells its 18-year-old Single Malt for less than their 12-year-old Single Malt(!) and the same principle applies with casks. The cask itself must be kept in a bonded warehouse in Scotland, meaning the investor does not need to find space to store it themselves.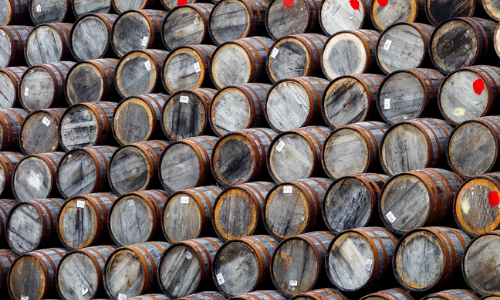 I believe it is important at this point to give a quick overview of the global Whisky market. Within Scotch Whisky the two main types sold are Blended Whisky (dominating the market at 80-85% of all Scotch consumed) which comprises many different Malts and (mostly) Grain Whisky. Single Malt Whisky, usually of higher quality and more expensive, accounts for a much smaller but rapidly growing section of the market and is expected to continue increasing its market share. Traditionally strongest in Western European Countries and North America, in recent years it has been shown that as a Whisky market matures their consumers are keen to broaden their pallets beyond famous blends such as Johnnie Walker and Chivas Brothers and explore Single Malt. This is particularly evident in Japan, Singapore, Hong Kong, Taiwan and, more recently, China.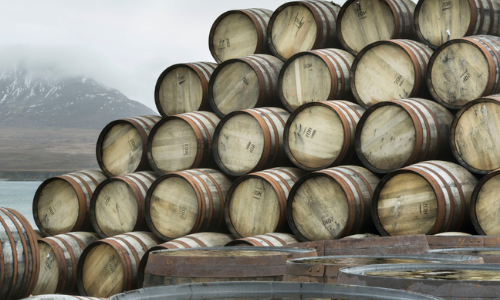 In fact, market trends indicate that in more and more countries consumers are turning not just to Single Malt Whisky but in particular to older, rarer whiskies. This has naturally caused a shortage of old casks as stocks of high-quality Single Malt have depleted, creating an opportunity for investors who will find their older casks will be very much more in demand. Within traditional markets, there has been a surge in the number of whisky enthusiasts who seek out even rarer 'Single Cask' Bottlings (usually only a few hundred bottles produced) which in turn has led to a boom in the number of Independent Bottlers meeting this demand with over 1500 of them now operating worldwide. This is before one even considers the future demand in growth markets such as India, where most Indian consumers are priced out of the Scotch Whisky market by extortionate import taxes of around 150%!
The UK Government is in active trade discussions with India to get this tariff reduced as part of a wider Trade Deal and an increase in whisky drinkers amongst a population of 1.4 billion people is an exciting prospect for distilleries and cask investors alike. Indeed, there is a strong argument for taking a position in this market now before the increase in demand is made a reality by a future trade deal. Although stock markets and property still dominate conventional investment strategies, at a time when the global economy continues to look shaky with continued uncertainty about post-pandemic economic recovery and geopolitical instability, I believe diversifying a percentage of your portfolio into whisky casks which are one of the only assets to appreciate in a linear fashion is a very, very savvy move.
To find out more about how Whisky Cask Ownership can work for you, contact The Masters today!