MORE FEMALE WHISKY DRINKERS, A REVIVAL OF CLASSIC COCKTAILS AND AN EXPLOSION OF NON-FUNGIBLE TOKENS ARE AMONG THE PREDICTIONS THE CASK TRADE MASTERS SEE FOR 2022.
Our growing team of passionate whisky enthusiasts have taken a look back over the past year that was, to share some trends they have spotted and to proffer some predictions for 2022.
2021 TRENDS
2021 was a challenging year for almost every industry and the whisky sector has been no different, as the pandemic imposed restrictions on the crucial on-trade and some distilleries were even forced to halt production. However, there have been many positives over the last year for whisky, including the suspension of the 25% tariff in the US on Scotch, which has led to a sales growth. With around 150 export markets buying Scotch whisky, demand from new customers with more disposable income looking to buy rare items from around the world is strong and continues to outstrip supply. A growing trend has been seen in the demographic of whisky drinkers which continues to get younger, with more women coming into the category. There has also been new interest and growth in 'New World' whisky with many new distilleries opening up around the world, and Australian whisky continues to rise up the ranks with brands like Starwood and Sullivans Cove leading the way. We have embraced this trend by welcoming distilleries such as Mackmyra and Heaven Hill onto our stock list.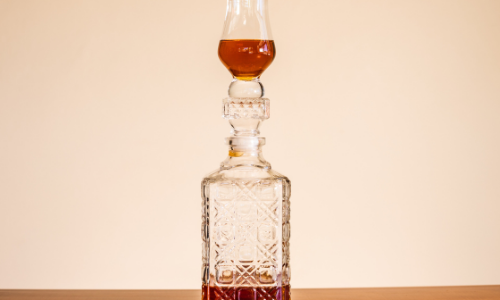 2022 PREDICTIONS
Can you keep a secret? We expect to see more and more 'secret' casks coming to the market with undisclosed brand names. 'Secret' distillery means there is no specific brand name associated with the cask and therefore the price point is lower for the same quality liquid. Secret Speyside, for example, was a very popular series last year (continuing into this year), offering casks of whisky matured in an ex-bourbon barrel, a sherry hogshead and a bourbon hogshead.
Out with the old and in with the new…sometimes A new hot sector in the cask trading industry is young casks, under 10 years old, from less explored distilleries. As a stockist, we have been able to purchase an extremely healthy supply of stock to sell to predominately younger investors who are open to medium to long-term investments. New-make from Speyside Distillery actually featured in our very popular Trilogy Series last year offering casks of whisky matured in ex-bourbon barrels, sherry hogsheads and port wine barriques. Cask buyers are gradually coming to realise that old and rare casks are, by definition, old and rare and therefore extremely scarce and expensive. Although, if you are interested in adding an old and rare cask to your portfolio, we have had some big names in our inventory including a 1989 Macallan, 1990 Littlemill and 1997 Bowmore, to name a few!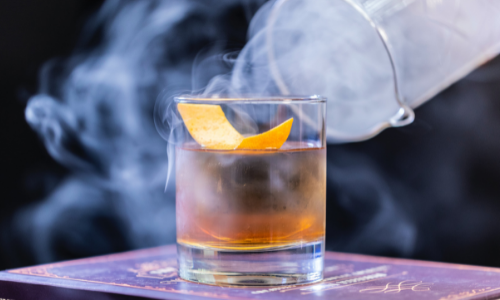 Shaken or stirred? Classic whisky cocktails will continue their revival in 2022 including forgotten classics like the Affinity, Bobby Burns, New York Sour and Barbary Coast. We also expect to see whisky highballs breaking through into the mainstream and becoming fashionable.
Our Independent Bottlers are on the Rise 2021 saw our trade clientele grow exponentially. Now, over 50% of our clients are independent bottlers, so it's safe to say we're trusted by the industry, which ultimately will be the end destination of your cask.  We expect to see a further 50% uplift in indie bottler clients, continuing into 2022 and beyond. Currently, we have a global reach with 100+ bottlers on almost every continent. We also supply to whisky clubs, and of course, avid whisky enthusiasts. The same price is offered to trade as it is to private clients. Cask Trade has sold 1400+ casks to trade/independent bottling companies to date, which equates to nearly half a million bottles that have been bottled (or waiting to be bottled)!
Scotch whisky alternatives The rum category is definitely the one to watch in 2022. Interest in premium rum continues its growth as rare rum bottles become more collectible. For more than a year now, we have been buying and selling rum casks and this is set to accelerate this year. In particular, we have had Barbados Rum from the famous Foursquare Distillery tend to fly off the list, and rums from Trinidad and Panama are also proving popular. Rye whiskey is going to continue its growth. German Rye and New York Rye will start to get the plaudits they deserve. From new product launches to distillery investments, Irish whiskey will also show huge acceleration in growth in the US and start to catch Scotch whisky in terms of its popularity.
In fact, we think 2022 is the year to add Cooley Irish Whiskey to your portfolio; with Cooley you have a producer with an already very strong track record and a loyal following, especially in the all-important US market, who make great whiskey. We have Irish Whiskey on our current stock list so get in touch and let's talk Whiskey! But don't just take our word for it, according to The Spirits Business, Irish Whiskey sales are at an all-time high.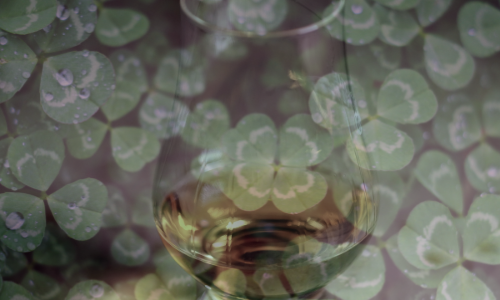 Non-Fungible what?  
Non-fungible tokens (NFT to your friends) are 'one-of-a-kind' assets in the digital world that can be bought and sold like any other product, but which have no tangible form of their own. The digital tokens are certificates of ownership for virtual assets. Sotheby's and Christie's respectively sold $65 million and $100 million of NFTs in 2021, according to a recent Reuters report (8th November 2021). The use of NFTs by whisky brands will take off in 2022. We predict Macallan will enter this market at some point during the year.
ASIA FORECAST
Much of the trends and predictions refer to all markets we service, however we believe there will be a return to Scotch whisky in Asia in 2022. In this market, premium blended whisky and Single Malt are leading the way and continue to put pressure on aged stock. Single Malt whisky in China continues to grow from a small base as consumers become more educated. Other whiskies to watch in 2022 are recommended in this article on Forbes.com including one of our personal favourites GlenAllachie.
We are Cask Trade. For more interesting insights and information from our Masters, be sure to check out our 'News' page.