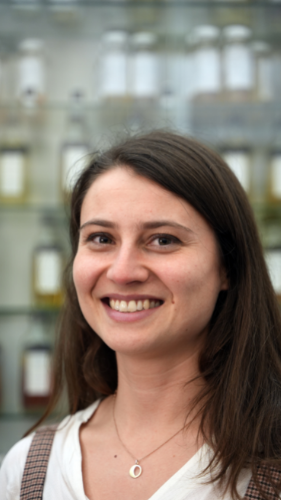 Having grown up in Speyside, whisky has been a part of Myriam's heritage from a young age. What started out as a distillery tour guide job at Glenfiddich soon turned into a full-time career in whisky, from the family-owned Glenfarclas distillery, to independent bottler Elixir Distillers, to widely acclaimed William Grant & Sons. With export sales and single cask bottlings as her focus over the last seven years, Sales & Marketing Manager for Cask Trade, Myriam, gives us an insight into the world of casks and current trends.
2021 in review
At Cask Trade, we buy and sell casks on a daily basis, working with a huge variety of suppliers and customers which include both trade and private clients across the globe. We are fortunate to be working with close to 100 well-established distilleries in Scotland, which is the core of our business. We also sell world whisky, including Irish whiskey and bourbon, and rum casks. In terms of trade customers, the cask market is showing strong growth as many continue to repeat purchase and buy multiple casks from different distilleries, ages and styles.
There continues to be an increase in new trade customers globally and demand continues to outstrip supply. Some trade customers are looking to buy only a few casks a year while others are well established independent bottlers looking for hundreds of casks. In terms of private clients, repeat purchases are common, as customers look to gradually build a diversified portfolio of casks over time.
Some are already starting to see returns on casks they bought in the last year, and very much enjoy the experience of owning a tangible alternative asset that not only performs well but has provenance and heritage. Most customers already have an interest in whisky and are knowledgeable about it. They enjoy the journey of owning a cask, learning about the distillery heritage, receiving a sample, and selling it on, or sometimes even bottling it for private consumption under their own label.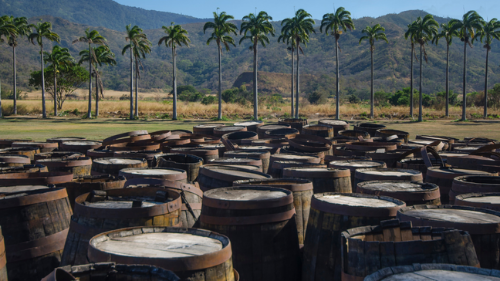 Trends
As one might expect, whisky matured in ex-sherry casks are popular among both trade and private clients. Around 90% of the stock we sell is in ex-bourbon casks, as sherry casks continue to be scarce. Many trade customers are choosing to buy bourbon cask matured whisky and rerack into first-fill sherry hogsheads in the latter stages of the maturation for around six months to one year. This changes the style of the whisky and can increase its desirability and value too.
Sherry casks are a popular style of whisky not only because of the fruity flavour profile and darker colour it gives to the final product, but they are also valuable as a commodity. Sherry butts are often favoured by those looking for a long-term investment, as due to their 500-litre size they mature at a slower rate, therefore losing less volume and ABV % over time than hogsheads (250-litre) and barrels (200-litre).
A general trend that I've seen is that there are more and more casks on the market with undisclosed brand names i.e. Secret Islay, Secret Speyside, Orkney Malt, Whitlaw, Williamson etc. This phenomenon has been occurring for a few years now and although it may be difficult to understand at first, it is something we are well accustomed to in the trade. A secret distillery name means there is no specific brand name or distillery associated with the cask, which means that the price point is lower for the same quality of liquid.
This encourages intrigue to sample the whisky and guess where it comes from and also gives way to creativity too. Often trade customers like to buy multiple casks so they can do a cask series i.e. Secret Speyside matured in an ex-bourbon barrel, a sherry hogshead and a bourbon hogshead. What matters to trade is the quality of the whisky, not necessarily just the brand name. Last year we bought and sold more secret distillery casks than ever before! New-make casks are another trend which is popular and this is something we have seen happening on the market in general as a lot of the new distilleries are providing cask programmes.
We supply new-make casks from time to time but so far only from one distillery whom we have been working with since the beginning of Cask Trade. It's important to note here that new-make is typically a long-term investment which does not make it suitable for everyone. We believe it is important to buy from a distillery that has an established reputation and has already released bottlings on the market which helps us better determine its value in future. Many younger people are looking to invest and are open to long-term investment so new-make fits this profile well, as it's a very accessible starting point in terms of value.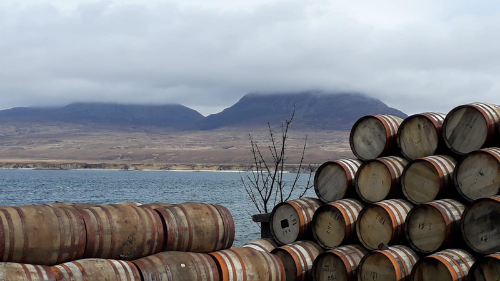 Whisky styles versus price
For the first cask purchase, often the lower value price points of the younger whisky casks are the most popular around the £2-£3k range. That being said, clients aren't afraid to spend significantly more depending on the distillery and cask. Prices per cask vary depending on the age, cask type, volume & ABV % and notably the availability of casks on the private market, as well as the distillery's global reputation and popularity. Naturally, if the cask is rare, this demands a premium, but this is not to say that all casks from well-known distilleries are expensive, it depends very much on their age and availability.
More often than not there is more demand than supply, and with some distilleries, it is more difficult to access stocks than others. Many of the distilleries we work with are rising through the ranks and gaining more global reputation through the premiumisation of their brands. A change of distillery owner may also have a significant impact on the brand, for example, when Glenrothes distillery was bought over from Berry Brothers by Edrington in 2017. Glenrothes was already an established brand with a stand-out quality single malt, but now as the sister distillery of Macallan, it gives the brand further recognition and prestige by association.
Many distilleries have changed owners over the years and this is something that supports a balanced portfolio of casks as you just never know which distilleries will be the rising stars of the future. Most customers will buy more than one cask and they understand the value of a balanced portfolio which includes casks from different distilleries, ages and cask types, allowing for brand diversity, and flexibility in the exit strategies and investment timeframes. Casks between six to 12 years old are popular as these casks are still relatively young, and therefore high fill levels and high strength. This means that they can mature for many years allowing for medium to long-term investment.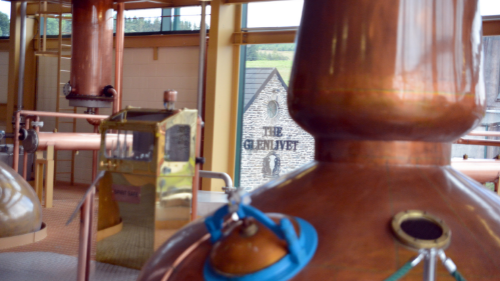 An older cask requires more management i.e. periodic regauging (checking the strength and volume of the cask) and of course, it comes at a higher price point too. If looking for a short (2-4 years) hold then these older casks are often better suited as you can exit at older ages i.e. 15 years old and above which fetches a higher value. The general trend is that for the most part clients are looking for a medium (5-7 years) to long-term (8-10 years+) investment timeframe. In terms of trends in the trade, there have been more Non-Age Statements and younger single malts from as young as five years old being released from distilleries across the board.
There has also been a growing number of independent bottlers globally and many distilleries releasing single casks or limited editions of lesser-known single malts. In general, we see brand premiumisation in both official releases and independent bottlings of an increasing number of distilleries. Independent bottlers aren't afraid to bottle younger whiskies and therefore broaden their appeal for those wishing to try single cask whiskies that won't break the bank.
By comparison, old & rare is increasingly sought after and again both official releases and independent bottlings are championing this category, with many rare bottlings selling out in minutes. Demand is strong across all age categories, be they young casks or old & rare. What matters is the quality of the liquid, and if you're buying from a well-established distillery, you are buying into a recognised brand that produces sought-after, quality whisky.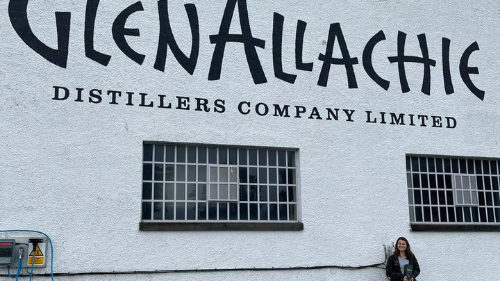 My best sellers
Caol Ila is always a favourite with Ben Nevis a close second, followed by GlenAllachie. Other classic frontrunners include Bowmore, Springbank, and anything from Islay! Many of the well-established distilleries are gaining more popularity as they premiumise their brands like Glenrothes, Glen Garioch, Aberlour and Benriach to name a few. Among the secret distillery casks, Whitlaw or Orkney Malt (Highland Park) and Williamson (Laphroaig) are hugely popular.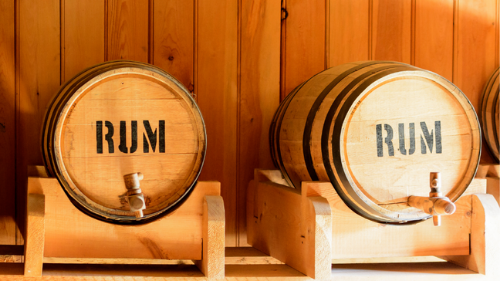 Scotch whisky alternatives
Customers who previously only bought Scotch whisky in early 2021 are now also buying world whisky (particularly Irish whiskey and bourbon) and rum on an increasingly regular basis. This is a global trend as we see trade customers from Europe, USA and Asia buying rum and world whisky, and occasionally some cognac too. Since the beginning of the year we have been buying and selling rum on a regular basis and we believe that the rum category is definitely one to watch!
We are Cask Trade. For more interesting insights and information from our Cask Whisky Investment Masters, be sure to check out our 'News' page or get in touch with Myriam at: myriam@casktrade.com