Last month Cask Trade treated our Regent Street office neighbours to a delightful evening of whisky tasting held in our Sampling Room.
Hosted by Cask Trade's Brand Executive Phil Huckle, our guests sampled four delicious whiskies – a Port Dundas 12-year Grain Whisky, a
C
aol Ila
11-year aged in a Bourbon Cask, a Craigellachie eight-year also aged in a Bourbon Cask, and a Sherry Cask matured
Tullibardine
14-year.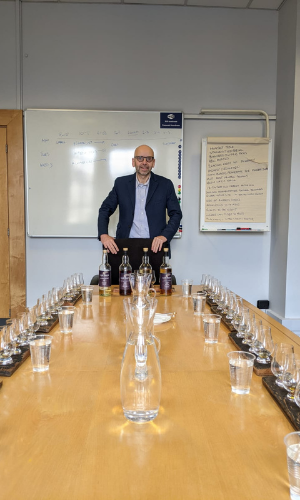 To start the event our MD Simon Aron welcomed the guests and spoke for a few minutes about Cask Trade and the cask whisky marketplace, before Phil took over and guided everyone through the whiskies and spoke about the Scotch Whisky industry as a whole, leading the tasting with an insightful and entertaining approach. Plenty of anecdotes, stories, and drams later, followed up with some great questions from our guests, it was safe to say an enjoyable end to the week was had by all, and we think it's fair to say that Cask Trade are now on very good terms with our neighbours...!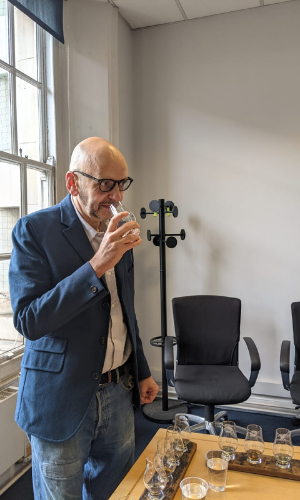 Contemplating adding a Whisky Casks to your Portfolio? Feel free to try before you buy. Contact the team today to arrange your very own tasting session in our Sampling Room casktrade.com/contact-us/